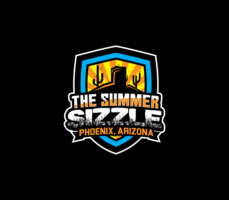 HoopSource Grassroots
presents
The Summer Sizzle (Girls & Boys: High School & Youth) - Powered by EOT & HoopSource Divisions
Messages
Notice: Schedule Update
The schedule for the "The Summer Sizzle (Phoenix, AZ)" tournament (July 30th - August 1st, 2021) has been in process for days now.

Detailed logistics and tournament information will be emailed to you, posted online to our website, and posted to our app by Tuesday evening (July 27th). Stay Tuned. Please do not email, call, or text our communication lines asking "when the schedule will post" - this will simply slow our staff down.

More info to come! See you on the court soon! Thank you!
7/25/2021 11:02 PM
Hotels Filling!
Coaches & Families!

Hotels for the HoopSource Summer Sizzle in Phoenix, AZ are starting to fill up. You can reserve your room block HERE!

You can also reach out to the hotel liason, Aimee Roberts, directly at 801.949.5754. She can SAVE YOU MONEY for your rooms and your team and families needs.

Summer Sizzle in Phoenix, AZ!
HoopSource
@hoopsource
7/25/2021 8:35 PM
The Summer Sizzle (Girls & Boys: High School & Youth) - Powered by EOT & HoopSource offers the following divisions. Any documents can be viewed, printed or downloaded.
---
All event related questions should be directed to HoopSource Grassroots at contact@hoopsourcebasketball.com.