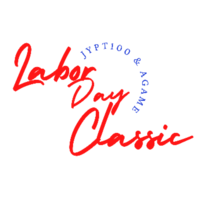 Description
AGAME & Junior Youth Phenom Top 100 Presents " The Labor Day Classic TOP TEAMS ARE EXPECTED to participate! Location: Myrtle Beach, SC | Boys Divisions 2nd-8th Grade | Girls Division 6-8th Grade 3 game guarantee | Certified Officials Register now @ www.juniorphenom.com or call 213-269-2013 for more information. Registration ends August 20, 2021 1st & 2nd place team trophies Teams play here from across the Nation! This event will SALE OUT. Sign up early so you don't miss this event. The event will provide media coverage to highlight teams and players.
Tournament
All teams
Boys: 8th, 7th, 6th, 5th, 4th, 3rd, 2nd, 1st
Girls: 8th, 7th, 6th
Ability: Elite/Competitive
$300.00 entry fee
3 game guarantee
Location
---
All event related questions should be directed to Steve at juniorphenomelite@gmail.com or call 2132692013.