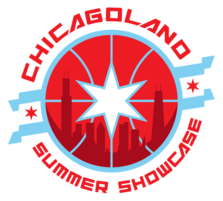 Description
Rockford Public Schools was again selected and is excited to host an NCAA LIVE event in 2021. In 2019, the Chicagoland Summer Showcase included 80 participating teams and over 100 college coaches. For more information and updates on our event, you can always visit our website at www.ChicagolandSummerShowcase.com or contact Mat Parker at mathew.parker@rps205.com.
Tournament
High School teams
Boys: 12th, 11th, 10th, 9th
$250.00 entry fee
4 game guarantee
Location
UW Health Sports Factory
305 S Madison
Rockford

,
IL
,

61104
Directions
General Information
NCAA/NFHS APPROVED FOR 2021! This event is open to NCAA Division 1, 2, and 3 coaches as well as NAIA and NJCAA coaches.

This event is a FOUR GAME guarantee and is part of the NCAA live periods for scholastic teams in June. The event is open to high school boys teams (school based teams that are coached by actual high school coaches). Coaches must be employed (paid or unpaid) by a member state association school. The event is open to high school teams from: Illinois, Wisconsin, Ohio, Michigan, Missouri and Nebraska.


**IMPORTANT INFORMATION ABOUT COACHES AND ROSTERS**

Any coach that plans to sit on the bench during this event MUST be employed (paid or unpaid) by a member state association school. The IHSA will verify employment of all coaches at member schools. Coaches DO NOT need to acquire a USA Gold License to coach in these events.


All teams are required to submit an accurate roster through their Exposure coach account at least FIVE days prior to the event (this roster can be entered at the time of registration or can be completed at a later date). Required information includes player names, jersey numbers, height, graduation year, and cell phone numbers. Suggested information includes GPA and SAT/ACT Score. This information will be provided to college coaches in attendance, so accuracy is IMPORTANT!
Roster changes CAN be made by logging back into your Exposure coach account up until FIVE days before the event. Rosters will be locked at that time and college coaches packets will be created off of the rosters that are entered.
NCAA Certified
June scholastic events for high schools include recruits invited by event organizers and currently enrolled in high schools who meet the requirements set by either the NFHS or the NCAA.
Approved by the National Federation of State High School Associations or the NCAA.
Certified by the NFHS for all NFHS member state high school athletics associations; or Certified by the NCAA for all non-NFHS member high school athletics associations.
Organized and conducted exclusively by the applicable high school athletics association and/or applicable stateNational High School Basketball Coaches Association, or if there is not a state NHSBCA, the state high school coaches association.
NCAA legislation permits the following to attend the events:
Divisions I, II and III men's basketball coaches; and.
Host organization determines approved admission requirements.
---
All event related questions should be directed to Mat Parker at mathew.parker@rps205.com or call 815-966-3066.