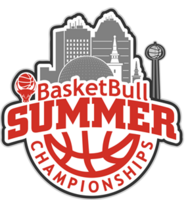 Basketbull
presents
BasketBull Summer Championships 2021
Springfield, Massachusetts
Messages
NCAA BBCS + Gold License
Coaches,

This is a reminder now that we're 3 days away from tip-off, that we need all 9th-12th grade boys teams to have their rosters in the NCAA BBCS.

Any coach wishing to sit on the bench, should have a USA Basketball Gold License, that is current for 2021 season.

Additionally, players need to create their account on the NCAA BBCS.

Coaches should then add all players in their team/program to their bench in the NCAA BBCS.

After this step, coaches should create their 'roster' with the players participating this weekend and enter that roster into the BasketBull Summer Championships.

This needs to be completed by Thursday evening, as the BBCS will freeze on the day of the event. We will also be using the information in the BBCS for the college coaches packets.

Any questions, please let us know.
7/13/2021 4:51 PM
NCAA BBCS
9th - 12th Grade Boys Coaches,

The NCAA BBCS system freezes tonight at 11:59 pm because the event starts tomorrow. You will NOT be able to go back in and make any changes.

All athletes participating in the event should have created an NCAA BBCS account. Each coach participating in the event should have a verified USA Basketball Gold license.

Coaches need to add all eligible players to their "Bench" in the NCAA BBCS system. After that, you will proceed to the "Roster" tab, and click the BasketBull Summer Championships to "Create Roster" for this event. Make sure to "Save Changes" at the end.

We will be using the rosters inputted into the NCAA BBCS for the college coaches packets, so this information needs to be accurate for not only tournament participation but also for the college coaches packets.

Any questions, let us know.
7/15/2021 8:47 AM
Athletic Trainers
Mass Mutual Center

Friday, July 16th

Ted Plamondon 4:00 PM to 11:00 PM

Saturday, July 17th

Ted Plamondon 8:00 AM to 10:00 PM

Sunday, July 18th

Jason Laferriere 8:00 AM to 5:30 PM

Springfield College

Saturday, July 17th

Jerry Rosato 8:00 AM to 9:00 PM

Sunday, July 18th

Jerry Rosato 8:00 AM to 3:00 PM

Athletic Trainer Contact Numbers

Ted Plamondon 860-559-5897

Jerry Rosato 860-857-1857

Jason Laferriere 413-244-2705
7/15/2021 4:00 PM
NCAA Check-In
Teams should plan to check in at least 30 minutes prior to their first game for the NCAA Check-In.

Check in locations:

Mass Mutual Center - Friday 3pm - 9:30pm + Saturday 7:15am - 6pm (all teams can check in here)
Springfield College - Saturday 7:15 AM - 5pm (9th and 10th grade only)

We would prefer for teams to check-in at Mass Mutual Center. All players should be present as well as coaches sitting on the bench this weekend.
7/15/2021 4:16 PM
Description
The BasketBull Summer Championships is in its 7th year and is consistently thought of as one of the top exposure events of the summer. Attracting teams from all over the United States and Canada, the 2021 event is planning to be held in Springfield, Massachusetts
Tournament
All teams
Boys: 12th, 11th, 10th, 9th, 8th, 7th
Ability: Elite/Competitive/Developmental
$475.00 entry fee
3 game guarantee
Exposure Certified
Location
Springfield College
263 Alden Street
Springfield

,
MA
,

01119
Directions
General Information
The 2021 Summer Championships is SOLD OUT. To be placed on waiting list, please email CTabb@basketbull.org

This event will be applying for NCAA sanctioning for Division I, II and III college coaches in 2021.

Games will be played in the Springfield, Massachusetts area with sites being the Mass Mutual Center, Springfield College, Western New England University, and other surrounding locations.

HOTEL BLOCKS

Use this link

Teams of A, B levels can register in the following divisions:

Boys: 7th - 12th grade.

Steps for participating in the event, if event receives certifiation from the NCAA:

1. The NCAA basketball certification website and FAQ page (www.ncaa.org/basketballcertification & https://ncaa.egain.cloud/kb/ECAG/home) – because this page includes links to user resource quick-reference guides and manuals including guidelines and step by step instructions for participants.
2. The USA Basketball Gold License link (https://community.usab.com) - because all individuals involved in coaching activities will need to obtain a USAB Gold License. (Returning users should RENEW their previous account and NOT create a new one.)
3. The Basketball Certification System (BBCS) link (http://bbcs.ncaa.org) – because team organizations, coaches, and athletes need to be registered in this database. (Returning coach and athlete users should RENEW their previous account and NOT create a new one.)

Any schedule requests should be made in writing and sent to CTabb@basketbull.org
---
All event related questions should be directed to Colin Tabb at CTabb@Basketbull.org or call 413-382-0272.