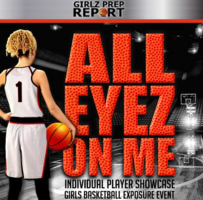 AE Sports
presents
GPR "All Eyez on Me" Individual Showcase Individuals
The following individuals are officially participating in the GPR "All Eyez on Me" Individual Showcase.
Please note some individuals may not be present yet. Click on the individual to view more details.
5th to 8th Session 1: 1 - 3 pm (ck in 12:45 pm)
9th to 12th Session 2: 3:30 - 5:30 pm (ck in 3:00 pm)
---
All event related questions should be directed to Tommy Gregg at austin.elite@yahoo.com or call 512-626-4497.