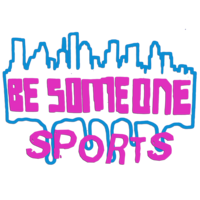 Description
EVENT DETAILS Open to Boys and Girls. Recreation Rules Division Top Notch Venues / League All individuals Boys & Girls Ability: Competitive $230.00 entry fee
League
All teams
Boys & Girls
Ability: Elite/Competitive/Developmental
$230.00 entry fee
Location
General Information
HSA Be Someone Sports Summer Draft Basketball League
June 01 - July 25 2021
HSA has teamed up with Be Someone Sports to provide a league designed for kids of all skill levels (little to none - AAU Club/Select level) to participate in a competitive basketball League.
League Information:
All registered participants will be drafted to a team.
Practices and games will start after the Draft
There will be a max of 2 events a week. It can be practices and/or games.
Each team will have 8 games with a double elimination tournament
Each team is only allowed 2 events a week. Can be a mix of practice and games.
League Tournament will be played July 24-25.2021
(Admission Fee will apply)

Final Event: Allstar Game July 31.2021
Kindergarten Boys
1st Grade Boys
2nd Grade Boys
3rd Grade Boys
4th Grade Boys
5th Grade Boys
6th Grade Boys
7th Grade Boys
1st & 2nd Grade Girls
3rd & 4th Grade Girls
5th & 6th Grade Girls
7th & 8th Grade Girls
Divisions will be seperated or combined as needed to ensure enough teams for a fun season.
Basketball Size:
27.5" K-2nd Boys and 1st/2nd girls
28.5"- 3/4 Boys, 5/6 Boys, 3rd/4th Girls, 5th/6th Girls, 7th/8th girls
For more information e-mail Steve Passons Steve.passons@besomeonesports.com
All particpants Must Register on line
Call Steve Passons 832.421.2895


Call Mark Weber 713.834.2765
---
All event related questions should be directed to Steve Passons at steve.passons@besomeonesports.com or call 832-421-2895.