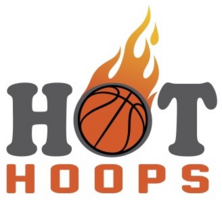 Messages
Sunday Game Schedules
Good evening,

Thanks for playing in the Heart of Texas Fall League! We absolutely loved seeing teams back on the court last Sunday!

You can find the Sunday games schedules here: https://basketball.exposureevents.com/168430/heart-of-texas-fall-league/schedule

Remember, Saturday tournament schedules will be set and posted by the Wednesday night before the event. We have new teams outside of the league registering for Saturday tournaments which provides variety and keeps me from scheduling those now.

I've done my best to accommodate all schedule requests. Rules are attached again. Gate on Sunday's for league games is $8/adults and $4/K-12 students, cash please to avoid any convenience fees.

Please let me know if you have any questions.

Thanks,
Tamie
Fall League Rules & Info
Happy Saturday!

We are excited for a few teams to kick off their 2021 Heart of Texas Fall League games tomorrow! We are looking forward to a great league with teams playing at the Round Rock Sports Center on Saturdays and in Georgetown on Sundays.

All teams playing this weekend were emailed the scheduled for tomorrow, and everyone playing Sundays got an email with days your team will play. I am working on the rest of the league schedule, but I am still getting teams who are needing to submit payment and new teams wanting to join. I will send out the schedule for Sunday games by Wendesday Sept 15. I will send out Saturday Tournament schedules by the Wednesday before each event.

Attached are the Rules & Info. Please let me know if you have any questions.

Thanks,
Tamie
Description
Fall League for Select and School teams to get ready for the winter and school seasons. Competitive games with the option to play 3 Saturdays at the RRSC or 3-4 Sundays in Georgetown. All for only $550 per team with discounts available for multiple teams and boys and girls teams from the same school.
League
All teams
Boys & Girls: 12th, 11th, 10th, 9th, 8th, 7th, 6th, 5th, 4th, 3rd
Ability: Elite/Competitive/Developmental
$500.00-$550.00 entry fee
8 game guarantee
Exposure Certified
Location
Round Rock Sports Center
2400 Chisholm Trail
Round Rock

,
TX
,

78681
Directions
General Information
Most affordable league in town at $550 per team for 8+ games at the Round Rock Sports Center on Saturdays or in Georgetown on Sundays! Multi-team discounts available.

Convenient Saturday games at the RRSC:
· ES/MS: Sept 25, Oct 23 and Oct 30
· High School: Sept 25 and Oct 23 plus 1-2 Sundays
Divisions for Girls and Boys: 3/4th, 5th, 6th, 7th, 8th, 9/10th and Varsity
Choice to play mostly Sunday games in GISD:
· Play 3 of 5 dates plus Saturday (Oct 23) tourney: Sept 12, 19, 26, Oct 10, 17
Divisions for Girls and Boys: 3/4th, 5th, 6th, 7th, 8th, 9/10th and Varsity

The purpose of this league is to play as future high school teams. We also provide opportunities for Select teams to continue playing together in the Fall.
School teams are formed by parents/coaches at middle and high schools. School teams can purchase Fall League shirts with numbers if they choose.
Registration
Registration is currently open for the following divisions:
To make a payment please visit the payments section of the event.
Related Events
---
All event related questions should be directed to Tamie Felty at directors@magicbasketballclub.com or call 512-844-1091.