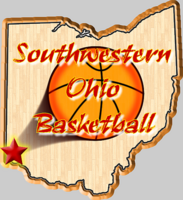 Messages
TENTATIVE LEAGUE SCHEDULE
Coaches,

We have posted the tentative schedule for the fall league. We tried to work around all schedule requests and were able to honor 95% of them but its tough when all teams have specific requests. Please look over them and email us back that you have received your schedule at tom_sunderman@yahoo.com.
SCHEDULE LINK https://basketball.exposureevents.com/171540/swob-fall-league/schedule

Games are held at Landmark and Sports of All Sorts in Ky for the most part which about 20 games at McNicholas HS on Beechmont.

ALL LEAGUE FEES MUST BE PAID BY THE END OF SUNDAY OR TEAMS WILL BE TAKEN OFF THE SCHEDULE. TOM SUNDERMAN WILL BE REMOVING TEAMS ON MONDAY WHO HAVE NOT PAID THEIR FEES AND THEY WILL NOT BE RE-ENTERED BACK ON THE SCHEDULE.

All teams must submit their roster by Thursday at noon either by posting on Exposure or emailing it to tom_sunderman@yahoo.com. If you do not have one submitted you will forfeit all games played without the roster. You can add players to your roster throughout the session by emailing the player's info to tom_sunderman@yahoo.com before playing in a game.

We will send out the schedule conflict policy later tonight. It will be followed or teams must pay $50 no show / cancellation fee before playing their next game.We want to make sure the kids get their games and remember you are not just affecting the other coach, you are affecting 15 - 20 families during their busy schedules.

Thanks and let us know if you have any questions

9/14/2021 1:50 PM
TENTATIVE LEAGUE SCHEDULE
Coaches,

We have posted the tentative schedule for the fall league. We tried to work around all schedule requests and were able to honor 95% of them but its tough when all teams have specific requests. Please look over them and email us back that you have received your schedule at tom_sunderman@yahoo.com.
SCHEDULE LINK https://basketball.exposureevents.com/171540/swob-fall-league/schedule

Games are held at Landmark and Sports of All Sorts in Ky for the most part which about 20 games at McNicholas HS on Beechmont.

ALL LEAGUE FEES MUST BE PAID BY THE END OF SUNDAY OR TEAMS WILL BE TAKEN OFF THE SCHEDULE. TOM SUNDERMAN WILL BE REMOVING TEAMS ON MONDAY WHO HAVE NOT PAID THEIR FEES AND THEY WILL NOT BE RE-ENTERED BACK ON THE SCHEDULE.

All teams must submit their roster by Thursday at noon either by posting on Exposure or emailing it to tom_sunderman@yahoo.com. If you do not have one submitted you will forfeit all games played without the roster. You can add players to your roster throughout the session by emailing the player's info to tom_sunderman@yahoo.com before playing in a game.

We will send out the schedule conflict policy later tonight. It will be followed or teams must pay $50 no show / cancellation fee before playing their next game.We want to make sure the kids get their games and remember you are not just affecting the other coach, you are affecting 15 - 20 families during their busy schedules.

Thanks and let us know if you have any questions

9/14/2021 1:34 PM
Schedule
If your received a message regarding your next game, please ignore. We are working on the schedule and it will not be LIVE until tomorrow evening.

Tom
& Staff
9/12/2021 1:41 PM
UPDATED SCHEDULE
Sorry 8:00 games on Sunday at SOAS got cutoff
UPDATED SCHEDULE
Coaches,

Attached is an updated. The changes are in red. If you have not confirmed your game yet please email me at tom_sunderman@yahoo.com. I am still working on a couple pieces.

Remainder of schedule will be out Monday night.

FIRST WEEK'S SCHEDULE
Coaches,

Attached is a tentative schedule for the first week. Several of you had several schedule requests and we tried to work them into the schedule. Please look at the schedule and confimr your game or games for this weekend. PLEASE EMAIL tom_sunderman@yahoo.com YOUR TEAM NAME, AGE GROUP, AND TIMES OF YOUR GAMES SO WE KNOW YOU WILL BE THERE.

The remainder of the schedule will come out next Monday night once we see the level of all teams in the league. We want to be able to make adjustments to the schedule to get as many competitive games as possible for everyone. This means you may be playing a team a year older or younger than you, depending on the situation.

One last note - there is NO PRESSING allowed in the 3rd and 4th grade divisions unless both teams agree to it before the game. Please make sure to get a set of rules, print them and have them with you at the games. Thanks
League Schedule
Coaches - I will be releasing the first week schedule on Tuesday evening. We will have the complete schedule out next Monday, September 13th. We want to try to match teams to the best of our ability based on first weeks results. Games will
be held at Landmark and Sports of All Sorts.
9/7/2021 12:24 AM
Team Roster Needed
If you didn't enter your roster during the registration process, we need it sent via email to Tom_Sunderman@yahoo.com & FigmentsFotos@gmail.com,
date of birth must be included.
We realize you could still be having tryouts, email us before your first game.
Any changes to the roster, during the season, must be submitted to the same emails prior to the game.

Thank you
SWOB & Staff
8/7/2021 3:51 PM
Click on a division below or search for a team to view the schedule.
---
All event related questions should be directed to Tom Sunderman at Tom_Sunderman@yahoo.com or call 513-235-9007.