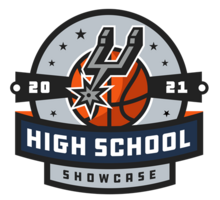 Messages
Team Water Bottles
Good morning Coach,

For all games at Harlan, Gatorade will be provided in coolers by the tournament but teams will need to bring their own bottles (cups will not be provided). At the AT&T Center, individual Gatorade and water bottles will be avaliable for teams behind each bench.
11/17/2021 10:45 AM
Parking
Good evening Coach,

At the AT&T Center, parking is available for both cars and team buses in lot 4. Teams and parents will enter through the East entrance (the entrance between lots 3 & 4/behind the Spurs logo statue). At Harlan, parking is available for busses between the gym and football while everyone else can park in any available spots. Attached is a labeled map of both the AT&T Center and Harlan for your reference.

Just a friendly reminder that doors at both Harlan and AT&T Center will not open until 45 minutes before the first game. Teams must also be aware of traffic conditions around Harlan from 7:30AM-8:45AM and 4:00PM-5:00PM due to school hours traffic.
Spurs HS Showcase Photos
Want to see action shots of your team? Head to www.spurskids.com to see official Spurs HS Showcase photos! Photos are available for purchase.
11/19/2021 5:32 PM
Click on a division below or search for a team or athlete to view the schedule.
---
All event related questions should be directed to Devin Judkins at djudkins@spurs.com or call 210-328-0212.