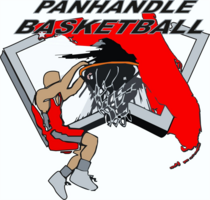 Description
10/17/2021 Update: 4th/5th grade boys: 4 team registered 6th grade boys: 4 teams registered 7th grade boys: 4 teams registered 8th grade boys: 3 teams registered (9th and up will not fill. Too close to the hoops season.) Girls 6th, 7th, and 8th are all close to 3 teams. SES will update this page frequently as we add more teams. Come join us for a spooky good time at the SES Halloween Havoc basketball tournament in beautiful Panama City and Panama City Beach, FL this Halloween. 3 game guarantee, Golden Ticket Event, Nationals Qualifier for Panhandle Basketball, discounted lodging rates, and so much more. Payment can be made via paypal, cashapp, check, and venmo. Just call us to reserve your spot.
Tournament
All teams
Boys & Girls
Ability: Elite/Competitive/Developmental
$200.00 entry fee
3 game guarantee
Location
General Information
Tournament highlights:
**3 game guarantee
**discounted lodging partners with special rates for travel teams.
**We handle and keep the book and score.
**Game balls provided. (Please bring your own warm up balls)
**Age verify for all teams before first game. (Birth certificate for players please coaches.)
**Discounted entry fee for early bird registration before October 1st, 2021.
**1ST CHANCE TO WIN A GOLDEN TICKET FOR THE 2022 ALL AMERICAN GAMES.
**1ST CHANCE TO QUALIFY FOR THE 2022 GULFCOAST PRIME-TIME NATIONALS.
**Awards for 1st and 2place teams in all divisions.
**Early bird registration discount.

**Multi team registration discount.

For questions, concerns, or help on lodging please contact us at:
panhandlebasketball@gmail.com
chris@legistixsolutions.com
Chris: 850.338.4578
---
All event related questions should be directed to Chris Pfahl at chris@legistixsolutions.com or call 850-338-4578.