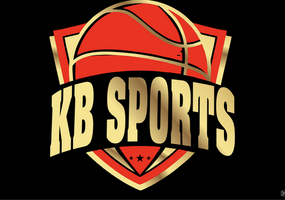 Messages
South Gwinnett gym
We have to cancel games at South Gwinnett Gym because school doesn't have enough staff for opening gym.
7/1/2022 9:38 PM
Ticket Purchase
All tickets are available online or the KB Sports app for purchase.
Have your scan scan code available to be redeemed.
https://basketball.exposureevents.com/176001/kb-sports-national-championship-2022/payments

No Cash payments will be accepted at the door.
Other payments accepted: Be prepared to scan with your phone either for debit/credit, Apple Pay, Google pay, cash app, Venmo, or Zelle. No Cash.
All weekend bands and daily bands must be attached to your wrist for re-entry, or you will be stopped at the door to show proof of purchase.
Thank you for your cooperation
7/1/2022 6:55 AM
Schedule Updated
Schedule updated and Final!!!

Schedule was changed because some teams were in the wrong division.
thanks
KB Sports
6/30/2022 9:34 AM
Team Check-In (Address)
Berean Church Stone Mountain(BCSM)
2201 Young RD
Stone Mountain, GA, 30088
6/29/2022 9:07 AM
Tournaments Rules
TOURNAMENT RULES
Games are called under the National Federation of High School State Rules.

2nd-6th grade - (12) minute regulation halves(STOP CLOCK).
7th-8th grade - (14) minute regulation halves(STOP CLOCK).
9th-Varsity - (16) minute regulation halves(STOP CLOCK).

GAME BALL SIZE
● 28.5 - All girls and boys 6th grade and below
● 29.5 - Boys 7th grade and above

OVERTIME
● 1st Overtime (2) minute regulation. Each team is awarded 1 timeout...No rollover
● 2nd Overtime (1) minute regulation. No timeouts awarded
● Games will start at the scheduled game times
● 3 minute half-time
● 3 minute warm-ups
● Home team = light colors and listed at the top of schedule
● Visitor team = dark colors and listed bottom of schedule
● Teams will be awarded 2 timeouts(1Full/1Thirty) per half...No rollover
● Team must have at least 4 players in full uniform at the scheduled game time to avoid FORFEITURE! NO GRACE PERIOD!
● Teams will shoot Double bonus after 10 team fouls in a half. Single Bonus or 1 and 1 will begin after the 7th team foul.
● All Players will foul out after the 5th personal foul is committed.
● Technical fouls are recorded as personal fouls.
● Technical foul results in 2 shots plus the ball.
● (2) Technical fouls in one game by either a player or coach will result in an ejection and
suspension of the next game.
(3) total Technical fouls by either a player or coach will
result in a dismissal of this event and future events hosted.

● Mercy Rule becomes in effect when a team goes up by 20 or more points in the
SECOND HALF. RUNNING CLOCK BEGINS UNTIL THE TEAM CUTS THE LEAD TO 10 points.
6/29/2022 9:05 AM
Code of Conduct
There will be ABSOLUTELY no fighting at KB Sports National Championship events.
If you fight:
1. The police will be contacted and encouraged to press charges against any individual who engages in fighting.
2. The individuals fighting will be ejected from the gym and will not be allowed to return to the event.
3. The teams involved in fighting will be forfeiting that game and it will count as a double loss. At the moment of the fight the game immediately ends.
4. Any second altercation with a team will result in removal from the tournament without refund.
5. The Tournament Director reserves the right to review all situations at they discretion



6/29/2022 8:58 AM
Team Check IN
Team Check-In will Be at (Berean Church)
Friday 1pm to 8pm
Saturday 9am to 5pm

Please Check in before you First game, If your Team have not did the Check-In Process, That Team will Forfeit all games!

All Team Roster is Signed, each Team will Receive 2 Wristbands for rostered Coaches.

Player can only be on one team Divisions Roster.

Thanks
KB Sports

6/29/2022 8:52 AM
Schedule Release
Schedule has Been released
6/27/2022 9:43 AM
---
All event related questions should be directed to Kenneth Tarver at info@kbsports.net or call 706-993-8272.