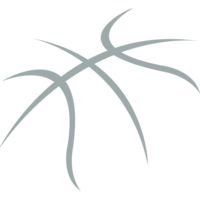 Messages
AAU Girls State/Finale
Good Evening Coaches,

Thanks you for registering for AAU Girls State and The Memorial Day Finale.
Let me apologize for the lack of communication over the last few days. My mom passed on monday of this week and things got really hectic. Please keep my family in your prayers.
Here a a couple things that will help me get back on track:
1, The Schedule will be out on Thursday at Noon. We will make any adjustments that was missed. Otherwise plaease work with us on this schedule.
2. Please send your roster and the few that hasnt made payment please do so asap.
3. Lets have a wonderful weekend and work together by having good sportsmanship. Be respectful to the refs and I will make sure they respect you as well.
4. Talk with your parenst about thier actions in the stand. We will escort out any unruly fan without warning.
5. Clean up the bench area afte your game.
6. Have FUN!!!!

I will be on site a good bit of the time, but due to my current circumstance I will have to be off site more than i ever have before. Dont hesitate to call me about a serious matter.

Thanks
Delwin Hill
Director

5/25/2022 11:49 PM
The following teams are officially participating in the Alabama Girls AAU State/Memorial Day Finale .
Please note some teams may not be present yet. Click on the team to view more details.
Finale High School Division Boys
---
All event related questions should be directed to Delwin Hill at dhill1906@msn.com or call 205-837-4330.