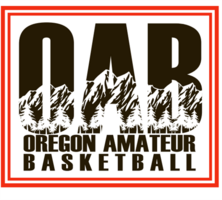 Description
To register for a full tournament; select both days of the tournament. Only selecting 1 day will only get you games on that Saturday or Sunday. Pricing is based on full tournament entries. Saturday or Sunday only games count as half an entry.
League
All teams
Boys & Girls: 12th, 11th, 10th, 9th, 8th, 7th, 6th, 5th
Ability: Elite/Competitive
$0.00 entry fee
2 game guarantee
Exposure Certified
Location
General Information
4-6 entries: $275/entry
5-9 entries: $265/entry

10+ entries falls under group pricing. Contact us about getting individual registration link for your group: (541) 517-4160 or info@oabbasketball.com

10-19 entries: $230/entry
20-29 entries: $220/entry
30-39 entries: $210/entry
40-49 entries: $200/entry
50+ entries: $190/entry
---
All event related questions should be directed to Nick Larsen at oregonamateurbasketball@comcast.net or call 541-517-4160.