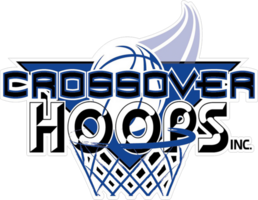 Messages
Crossover Hoops National
Hi Coach,

See attached for information on Crossover Nationals
Tournament Seating
Hello all,

Please be advised that courts 2 through 5 are located in the upper level of the complex and do not have seating. Feel free to bring a chair. Thanks
4/29/2022 6:58 PM
Tournament Entrance
Hello all,

See attached for a picture of the tournament entrance door. Make sure to enter through the door labeled Scholl Life Sports Center
Schedule Update 3
Hello all,

Sorry for another update. Today is my first day on the job. Please check your game times again. Thank you
4/27/2022 11:17 PM
Schedule Update 2
Hello all,

Please check your game times one more time. We had a schedule update. Divisions most effected are boys 5th/6th and Varsity. Thanks all
4/27/2022 10:59 PM
Schedule Update
Hello all,

Double check the app as a few game times have changed. Thank you
4/27/2022 9:28 PM
Tournament Schedule
Hello all,

The schedule for this weekends event is now available via the free Crossover Hoops Inc app. We strongly suggest that you and your team download the app as it will be your main source for schedules,gym addresses and standings. Please note we are using multiple facilities for this event so pay close attention to your court assignment.
Please note there are NO mask or spectator restrictions
The following protocols will be in place at all times:
-No more than two coaches on the bench per team(Each team receives
2 coach passes)
-Only rostered players on the bench


Lastly I've attached a copy of our rules for your reference. We are looking forward to seeing you on the court and enjoying a full weekend of basketball.
---
All event related questions should be directed to Tony at Tony@crossoverhoopsinc.com.