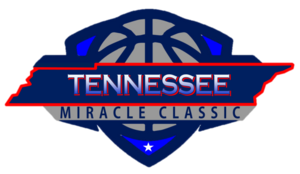 Messages
ALL TEAMS PLAY SUNDAY
WIN OR LOSE ALL TEAMS PLAY SUNDAY. PLEASE CHECK THE SCHEDULE.
6/18/2022 2:32 PM
PLAYERS ENTRY
PLAYERS MUST WEAR THEIR JERSEY OR SHOOTING SHIRT FOR ENTRY!
THANKS.
6/17/2022 9:24 AM
GIRLS NATIONALS ITINERARY
10:00AM-4:00PM: COACH'S CHECK-IN
10:00AM-3:00PM: 3PT & HOT-SHOT CONTEST
4:00PM: KNOCK-OUT CONTEST
TROPHY PRESENTATION & EXCHANGE OF PINS.

9:00AM-4:00PM: DJ "STERL THE PEARL" WILL BE GIVING AWAY PRIZES EVERY HOUR!
6/12/2022 12:49 PM
SCHEDULE RELEASE UPDATE
THE SCHEDULE WILL BE RELEASED SUNDAY WHEN:
1) ALL FEES ARE PAID
2) ALL COACHES CHECK-IN FORMS HAVE BEEN RECIEVED
3) ALL REGISTRATION FORMS HAVE BEEN RECIEVED

IF YOU HAVE NOT PAID OR SUBMITTED ANY OF THESE FORMS, PLEASE DO SO ASAP.
6/12/2022 11:06 AM
Registration/Contest
TN MIRACLE-US AMATEUR GIRLS NATIONALS-
ALL REGISTRATION, COACH'S CHECK-IN, AND INDIVIDUAL COMPETITION FORMS ARE NEEDED ASAP.

IF YOU HAVE NOT SUBMITTED THESE FORMS, PLEASE DO ASAP!
6/6/2022 12:10 PM
Team List Incomplete
TEAM LIST IS INCOMPLETE. Some state championships are this weekend -Teams will be added as they are confirmed.
6/2/2022 8:14 PM
ENTRY DEADLINE JUNE 6
Entry Deadline is June 6 for TN Miralce-US Amateur Girls Nationals
Ask how to get a super discounted rate!!
This is going to be the best tournamernt of the year, get your team registered now!!!
6/1/2022 8:46 PM
GIRLS NATIONALS
TN MIRACLE-US AMATEUR GIRLS NATIONALS
REGISTRATION DEADLINE: JUNE 5TH.

COACH'S CHECK-IN AND INDIVIDUAL COMPETITIONS FORMS ARE AVAILABLE AT WWW.TENNESSEEMIRACLE.COM SIGN UP NOW!!
5/25/2022 7:29 AM
Click on a division below or search for a team to view the schedule.
---
All event related questions should be directed to Brenda Huff at magicmom22@hotmail.com or call 865-382-3255.