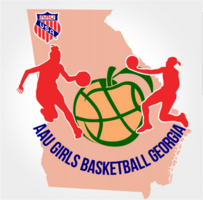 Messages
Lost and Found
Good morning everyone. If you have lost items, we have a lost and found box at the gate at Kennesaw Rec Center today.
5/15/2022 9:43 AM
Coaches List and Rosters
Everyone, each team will get 3 coaches bands per team that will need to be worn for the weekend. No one listed as a administrator or team manager will receive a coaches band. Only coaches will be allowed in bench areas. Please make sure everyone asociated with you team is aware. If you have not uploaded your rosters please make sure you arrive an hour earleir than your first game so we can enter them manually.
5/13/2022 11:54 AM
Schedule Update & Gate
Coaches, please make sure you receck schedule by tomorrow at Noon. There will be a few changes to avoid forfeits due to a couple teams dropping. Changes will be minimal.

Gate Rules/Entry
$12 for Adults and $5 for students. Cash Preferred. Credit option available with fee.
- 5 and under are free
- No coolers or outside food allowed into any venue
- Only coaches balls allowed in venues. No ball bouncing outside of gym
- Gyms will not opened until 30 minutes prior to first game of the day
- Zero tolerance for bad behavior. Kennesaw Police will be onsite.
- Parking is free at all venues
5/11/2022 8:23 PM
Schedule and Rosters
Everyone, the game schedule for this weekends State Championships is now posted. We are at full capacity so I cannot make any changes to the schedule becasue we are completely out of gym space. I could not avoid Friday night games for this event. Please make sure you find roster link that was sent you and upload rosters for your team. We will be using the Swish up to provide real time scoring, stats and eliminate the need for scoresheets. Link to app : SWISH Amateur Basketball Statistics App - NBN23
5/9/2022 2:51 PM
Rosters
Coaches, please make sure you upload your complete rosters to event site asap. We will be using the swish app for all games so we can eliminate the need for scoresheets and provide real-time game states and scores online.
5/5/2022 9:01 AM
---
All event related questions should be directed to Kirk Inman at georgiagirlsaaubball@gmail.com or call 678-488-2786.