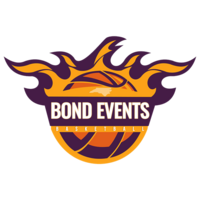 Messages
**Annoucement**
Coaches-

PLEASE TRAVEL WITH YOUR ROSTER, REPORT CARDS/BIRTH CERTIFICATES.

Please reply: CONFIRMED once received

1. Please print and bring your roster (download from www.bondskills.com); submitted at 1st game check-in
2. Spectators should do their best to comply with social distancing.
3. Please use the VENUES tab for all addresses to locations
4. Please be sure to travel with first aid kits in case of any emergencies.
5. $15 Spectator Fee per a day- Cash only

DOWNLOAD THE BOND APP- PLEASE FOLLOW YOUR TEAM for all updates! Please refresh your app/link by Friday, 5pm for any final adjustments and updates.

https://basketball.exposureevents.com/179729/bond-report-national-championship/schedule
6/10/2022 9:12 PM
Message to Coaches
Coaches-

Please refresh your schedule link for any final updated by 5pm.

Please bring your updated roster to your first game.

Thank you!
6/10/2022 2:56 PM
Bond National Championship offers the following divisions. Any documents can be viewed, printed or downloaded.
---
All event related questions should be directed to Porsche Jones at bondsskills@hotmail.com or call 3365758144.