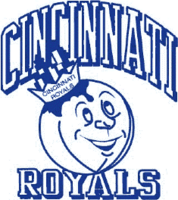 Messages
Tournament Fee
Hi coaches, thank you for registering for our Cincy Royals Invitational, the schedule will be out by tomorrow evening. If you have not paid, please do so tonight by PayPal or by Venmo to @southwesternohiobasketball. If we have not received your payment by the time we go to do the schedule, you will not be placed on it, so please be sure to submit your payment tonight.
3/8/2022 7:07 PM
Cincy Royals Invitational offers the following divisions. Any documents can be viewed, printed or downloaded.
2nd Grade Boys
3rd Grade Boys
4th Grade Boys
5th Grade Boys
6th Grade Boys
7th Grade Boys
8th Grade Boys
9th Grade Boys
10th Grade Boys
11th Grade Boys
12th Grade Boys
2nd Grade Girls
3rd Grade Girls
4th Grade Girls
5th Grade Girls
6th Grade Girls
7th Grade Girls
8th Grade Girls
9th Grade Girls
10th Grade Girls
11th Grade Girls
12th Grade Girls
---
All event related questions should be directed to Tom Sunderman at Tom_Sunderman@yahoo.com or call 513-235-9007.