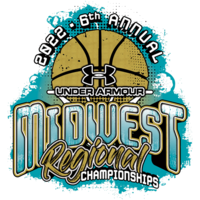 Messages
UA MIDWEST CHAMPIONSHIPS
Coaches,

We only have 5 spots left open so we are plannnig on closing this tourney out tonight. If you have not paid we need you to make payment tonight either through Paypal on our website www.swohiosports.com, through Venmo to @southwesternohiobasketball, or through Cash App to $swohiobasketball. If you are not playing and received this email please let s know at tom_sunderman@yahoo.com. Schedules will be posted tomorrow afternoon on our websites and on Exposure.
5/10/2022 8:13 PM
UA Midwest Regional Championship offers the following divisions. Any documents can be viewed, printed or downloaded.
2nd Grade Boys
3rd Grade Boys
4th Grade Boys
5th Grade Boys
6th Grade Boys
7th Grade Boys
8th Grade Boys
9th Grade Boys
10th Grade Boys
11th Grade Boys
12th Grade Boys
2nd Grade Girls
3rd Grade Girls
4th Grade Girls
5th Grade Girls
6th Grade Girls
7th Grade Girls
8th Grade Girls
9th Grade Girls
10th Grade Girls
11th Grade Girls
12th Grade Girls
---
All event related questions should be directed to Tom Sunderman at Tom_Sunderman@yahoo.com or call 513-235-9007.