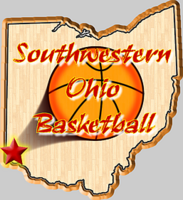 Messages
DRILLS N SKILLS INFO
Parents,

Want to thank you for your interest and participating in our spring drills n skills program. The program starts tongiht and runs through the next 8 Mondays at Landmark Sports Complex (1600 Glendale Milford Rd).

We have a large volume of interest in the younger age groups, so we wanted to offer any 4th graders that are attendng the option of coming for the 7:00 - 8:00 session instead at 6:00 - 7:00. There is nothing that needs to be done, jst show up later tonight and let us know your intent to go later when you check in. If you come today at 6:00 and want to switch moving forward just let us know.

For everyone else please come 15 - 20 minutes early the frst week as we will be handling several registration issues and questions when people check in today, so it takes a little longer. There will be two registration tables and we wll guide you which togo to when arriving. If you still owe you can go onlien and pay through Paypal, send t through Venmo to @southwesternohiobasketball, or pay by cash or check tonight.

Please bring a ball with son or daghter's name on it if possible. If they do not have a ball or forget their's we wll have extras there. They will move around from court to court every 20 minutes as each court does various drills. The little lttle ones may end p going on the top court all night so they aren't overwhelmed. We will make that decision tonight when we get all the kids gathered at the beginning.

If you have any questions please ask those tonight - I will be floating around fielding questions. Thanks and we will see you tonight!


3/14/2022 12:14 PM
Spring Drills & Skills offers the following divisions. Any documents can be viewed, printed or downloaded.
K - 4th Grade
5th & 6th Grade
7th - High School
---
All event related questions should be directed to Tom Sunderman at Tom_Sunderman@yahoo.com or call 513-235-9007.