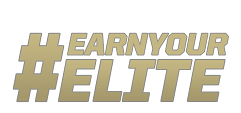 Messages
Sunday Schedule
Coaches we had a few teams withdraw from the tournament. Please check the schedule for minor changes to sunday.
6/11/2022 6:09 PM
Tourney Rules
Earn Your Elite Tournament Rules

1. Each player will be allowed a total of five (5) fouls before being disqualified
2. All games will be played in (2) halves.
3. (2) 16 minute stop clock for grade 5th - 12th. For grade 3rd - 4th 20 minute running clock.
4. The overtime period will be sudden death. The first team to score a point wins the game
5. There will be a (2) minute rest period between halftime
6. Teams will be allowed to call two (2) full time-outs and one (1) thirty second time-out during the regulation game.
7. There will be a minimum of a four (3) minute warm-up period between games
8. All teams are expected to arrive for games AT LEAST 45 MIN prior to the scheduled start times. A five-minute grace period will be allowed before a forfeit is declared. IF any team is knowingly unable to make their scheduled games, they must notify the Tournament Director in advance
9. Bonus will begin on the 8th foul and double bonus (2 shot) will begin on the 10th foul.
10. Running clock will start when a team is up 20 points in the second half only! If the lead is cut under 15, the clock will stop again
6/10/2022 5:38 PM
Schedule
Coaches please check schedule for some last minute changes.
6/9/2022 9:35 PM
Schedule
Weekend schedule is live!
6/9/2022 12:51 PM
---
All event related questions should be directed to Adrian Penland at earnyourelite@gmail.com.