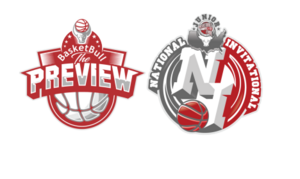 Basketbull
presents
The Preview & Jr. National Invitational 2022 Schedule
Springfield, Massachusetts
Messages
Site Directors
Please contact site directors for any issues that arise this weekend at the site where your games are being played...running late, questions about advancement, etc.

Western New England
Duke Brown-Jones - 860.681.4523

Springfield College
Renee Click - 413.459.5117

South End Community Center
Wes Jackson - 413.433.0733

Duggan Middle/High School
Justin Dalessio - 413-244-6402
7/1/2022 7:17 AM
Athletic Trainers
Western New England
Teddy Plamondon - 860.559.5897

Springfield College
Jerry Rosato - 860.857.1857
7/1/2022 7:19 AM
Springfield College - Gym
For teams playing at Springfield College this weekend, please use LOT 10, 15 and 7 as your primary parking locations.
We will ONLY be using the Fieldhouse courts at Springfield College this weekend. We have attached a campus map, but the Fieldhouse is located behind Blake Arena, which is the main athletics facility. There will be signage directing you were to enter, but the entrance location will be in the building BEHIND Blake arena, through the garage door.
Please allow enough time for parking and walking to the facility.

Thank you,

The BasketBull Staff
Click on a division below or search for a team or athlete to view the schedule.
---
All event related questions should be directed to Colin Tabb at CTabb@Basketbull.org or call 413-382-0272.