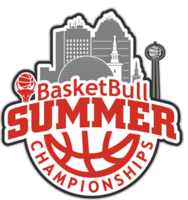 Basketbull
presents
BasketBull Summer Championships 2022 Schedule
Messages
Be The Beast, Live Stream
Tourney Rules
Coaches,

Please see attached tournament rules for this week's event.

A couple of changes, outside of our normal events.

1. Players will be disqualified on the 6th foul, not 5.
2. Bonus FTs will be 10 (single bonus) and 13 (double bonus) in the 1st half. In the 2nd half, it will be 7 and 10.
3. Any games that go to overtime will follow ELAM ending, with no time on the clock, first to 5 points. So, if score is 60-60 after regulation. The team that reaches 65 first will win the game.
NCAA Team Check-In
Coaches, please arrive at least 30 minutes prior to your 1st game and report to the NCAA Team Check-In table.

Team Check-In will be set up to the left side of the main entrance to Game-On.

All players need to have created an NCAA BBCS account in order to participate this week.

https://web3.ncaa.org/bbcs/login
7/20/2022 7:15 AM
Click on a division below or search for a team or athlete to view the schedule.
---
All event related questions should be directed to Colin Tabb at CTabb@Basketbull.org or call 413-382-0272.