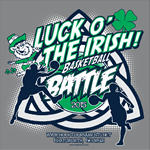 Messages
Snow Update
Coaches, I have adjusted schedule. Roads are fine right now. Start time is at 11:30. I will reevaluate at 9am. COACHES Call me with updates in your area. 7064632148
3/12/2022 6:24 AM
55min Delay in the AM
All Games pushed back 55min. So 8:45am games start at 9:40a etc. Scedule is updated.
3/11/2022 11:53 PM
Possible Snow
Coaches/Parents: At 6:30am I will send an update out and evaluate the weather. Pray for RAIN!!!
3/11/2022 9:24 PM
Click on a division below or search for a team to view the schedule.
---
All event related questions should be directed to Chris Tipton at coachtipton@northgasting.com or call 7064632148.