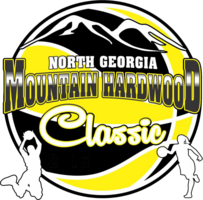 Hoop Tournaments
presents
14th Annual North Georgia Mountain Hardwood Classic '22 Schedule
Messages
Murray HS
If you play at MCHS you MUST enter at the BOTTOM PARKING LOT ON left side. Not the Front door of school.
4/1/2022 6:27 PM
Weekend Rules 4/1-3
Coaches! Whew that schedule was tough!!! What a great tournament this is gonna be!
Weekend GATE Fee $8 Daily $2 for 12 and under

Please re-check your schedules everything is finalized now!

Great teams from North Carolina, GA and Tenn. will be here this weekend.
Parents can download our APP here:https://itunes.apple.com/us/app/hoop-tournaments/id1202750615
You should have an email to go in and upload your roster. Rosters are required.
Team Fee Payment: Please go online
Also look at the Bracket for your division if your only showing two games. Most bracket games start Sat night!

Rules Info:

Bring your own balls to warmup with.
5-30sec timeouts
Clock will be 18min Running halves. with the last 2min of 4th qtr. regulation clock(unless 15pt lead or more). GA HS Rules except we will have jump ball and 7/10 foul bonus

Tie Breaker: Head to Head, Point Diff. +-15(max), if still tied pt allowed

Over time will be 1min **RUNNING CLOCK** for 1st then 1min thereafter(after 5th is Sudden Death).

Home team(onBottom) does book
Away team(Top) does clock.

Scores must be left at the table.

If you have not paid your team fee you can pay online(under payments) or bring to your first game(cash pref.) Checks should be made out to : MurrayHS Girls Basketball

Updated Schedule Go to: https://basketball.exposureevents.com/182495/14th-annual-north-georgia-mountain-hardwood-classic-22/schedule

Please have report cards....in case of a protest.

***If you are playing at Murray HS(MCHS) entrance to gym is bottom left side when facing school not front*****



Each Team(Coach) must check in and pay before your game starts....CHECK IN WILL BE AT THE Location of your 1st Game..

Each team will get 2 coaches passes PLUS 1 Scorekeeper Pass...as each team must provide either a clock operator or a book keeper.

After you double check schedule tonight text me/email with <Team name> "Got all updates and rules info"
Can't wait to see everyone this weekend!

Coach Tipton
7064632148
4/1/2022 12:43 PM
Click on a division below or search for a team to view the schedule.
---
All event related questions should be directed to Chris Tipton at coachtipton@northgasting.com or call 7064632148.