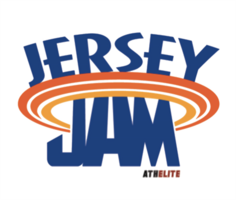 Messages
The AthElite Jersey Jam
All-

AthElite Sports is excited to welcome teams from 7 states to this year's AthElite Jersey Jam! The final schedule has been posted. It can be viewed online or on the Exposure Events app. It is crucial that all teams check their schedule throughout the week as small changes may occur.

LOCATIONS:
It is important to note that our event is using two facilities for this weekend's event. Please make note of where your team is playing for each game and make plans to be in the right place at the right time. The two different venues are about 5 minutes from each other.

All games at "Lindenwood University - Belleville" are at 2600 W Main St, Belleville, IL 62226.THIS IS DIFFERENT THAN LINDENWOOD - ST. CHARLES - PLEASE CHECK AND DOUBLE CHECK YOUR GPS.

Belleville West High School is located at4063 Frank Scott Pkwy W, Belleville, IL 62223.

RULES:
Gameday Rules are attached under the "documents" section of the Exposure Events page. Please review these with your team before arrival.

TEAM CHECK-IN:
Team check-in can be done at either gym but is imperative before your first game. There, you will receive coaches passes for the weekend and sign your team in.

ADMISSION:
The spectator fee is $10 per person for a single-day admission (Saturday or Sunday) or $20 for a Weekend Pass. Admission will be collected at the door, payable by cash or mobile app (CashApp/Venmo.)

LIVE-STREAM:
All games this weekend will be streamed by BallerTV. The official event link can be found at BallerTV.com.

SCOREKEEPERS:
Some courts will have staffed score keepers for the weekend. Depending on availability of these scorekeepers, teams may be asked to provide a scorekeeper/clock operator for games.
The AthElite Jersey Jam
Coaches-

We are excited for this weekend's AthElite Jersey Jam.

This is a reminder to please double check your schedule to make sure your schedule hasn't changed since you last checked. The gameday rules can be found at the schedule link under documents. https://basketball.exposureevents.com/184128/the-athelite-jersey-jam-free-custom-uniforms

As a reminder, games at Lindenwood University are at Lindenwood University-Belleville at 2600 West Main Street, Belleville 62226 and NOT at Lindenwood University - St. Charles. PLEASE make your players and parents aware of this.

Any one interested in photo or video services for their team can contact SnapVisuals at (314) 471-7305 - RSwinEdits at +1 (618) 751-4605 - or GetBucketsEntertainment at (314) 761-5352 to coordinate packages.

Be sure to follow along all weekend long at Instagram.com/AthEliteAmerica or Twitter.com/AthEliteAmerica for media coverage from the event.

ALL teams must check in before their first game to receive coaches lanyards and bands.

Safe travels!

Sam

#BeElite
5/6/2022 3:04 PM
Jersey Jam - Media
AthElite Sports is excited to partner with several media outlets to provide coverage of all teams and divisions at this weekend's AthElite Jersey Jam.

BallerTV (LIve-streaming)

SnapVisuals (Photo/Video)

RSwinEdits (Photo/Video)

Abbie Lynn Photography (Photo)

The Circuit Report (Scouting/Social Media)

The Circuit Report Podcast

Some of these services offer bookings and packages to teams and individuals to ensure they capture your game. If interested in booking, please email office@athelitesportsmanagement.com so arrangements can be made.
---
All event related questions should be directed to Sam at sam@athelitesportsmanagement.com or call 618-922-2263.