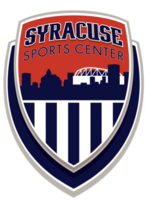 Messages
Schedule Update
Good afternoon everyone,


Please take a second to check your game schedule. We've had to make some minor schedule adjustments. Some of these changes may not have affected your team. Please review your team's schedule and make sure you're aware of the game times and locations.

Also Coaches, we ask that the teams do NOT bring any outside basketballs into the facilities. NO EXCEPTIONS. We will provide basketballs for warm-ups and the game ball. This is to keep the off-court dribbling and horseplay to a minimum.


Thank you for your cooperation
Syracuse Select Management

10/6/2022 4:47 PM
2022 Fall Jam Fest
Good Afternoon Everyone,

We are excited to have you apart of this year's Fall Jam Fest Basketball Tournament Hosted by Syracuse Select Basketball! This is the first tournament of our fall tournament series and we have a sold out field and some great competition overall. With that being said below we have provided you with the information needed to relay to your parents for the weekend. We have done our best to accommodate all schedule requests. Please note that we are using two different facilities this weekend. Below are the addresses and locations. Feel free to reach out if you have any further questions.

Schedule: Fall Jam Tournament Schedule
Rules: Syracuse Select Tournament Rules
Admission: There is an admission charge for any spectators 12 & older. $12/day pass

Facilities: Directions To Venues

Here are some important things for the weekend: DOWNLOAD OUR APP Syracuse Select – is a FREE iPhone and Android device app that will make the entire tournament process much easier. The APP includes addresses to all sites, pools/brackets for each division, standings within your pool, updated results for the entire tournament, pictures of the scoresheets after the game, and much more. This APP should be your 1st choice for the most up-to-date schedule information.

Looking forward to a great event!

Syracuse Select Management
Phone: 315-882-7685
Email: syracuseselectstaff@icloud.com
10/4/2022 5:40 PM
The following teams are officially participating in the Fall Jam Fest 2022.
Please note some teams may not be present yet. Click on the team to view more details.
5th/6th Grade Girls Saturday
5th/6th Grade Girls Sunday
---
All event related questions should be directed to Patrick "Shawn" Pudney at spudney@verizon.net or call 315-224-1401.