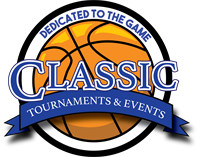 Description
Camp/Clinic
All individuals
Boys & Girls: 12th, 11th, 10th, 9th, 8th, 7th, 6th, 5th, 4th, 3rd, 2nd
$135.00 entry fee
Exposure Certified
Location
General Information
Triple Threat Basketball Club would like to invite you to their 7th annual basketball camp! This camp is for all experience level players, and is focused to teach and mend both physical and mental skills to help enhance your game. This year depending on numbers we are splitting the camp into two sessions, girls in the morning, boys in the afternoon. Monty Myles will lead the camp, along with Klarissa Bell, who played at Michigan State University and was Miss Basketball in 2010. They will have help from college, and professional level players who are skilled, enthused, and knowledgeable coaches! We will be teaching ball handling, shooting, passing, and defense, for both post and guard play.
Registration
Registration is currently open for the following divisions:
To make a payment please visit the payments section of the event.
---
All event related questions should be directed to Monty Myles at super64bball2@yahoo.com or call 517-410-3374.