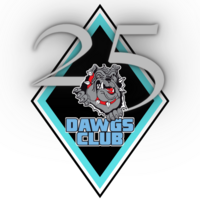 Description
BullDawgs Basketball Club Tournament Series is Back!!! 25 Year Anniversary 1997-2022​ Coaches, we invite you to the 19th Annual "Darrell Hirashima Classic" For the Love of the Game May 14th-15th Hosted by BullDawgs Basketball/Orinda Magic Boys Divisions 3rd grade thru JV/Var Girls Divisions 3rd grade thru JV/Var 4-8 Team Divisions High School Rules 1st Place Crystal Awards Hirashima T-Shirt Awards Scholarship Presentation All Star Event $325.00 with a 3 Game Guarantee!! Multiple Team Discounts!! Quality Sites w/ On-site Administrators Certified High School/College Officials For Information contact: Alfonso Joo Cell 650-267-3678 Register and Info on www.Dawgsclub.com Email at alfonsojoo@yahoo.com
Tournament
All teams
Boys & Girls: 12th, 11th, 10th, 9th, 8th, 7th, 6th, 5th, 4th, 3rd
Ability: Elite/Competitive
$300.00-$325.00 entry fee
3 game guarantee
Location
City College of San Francisco
50 Frida Kahlo Way
enter through Ocean Ave
San Francisco

,
CA
,

94112
Directions
General Information
BullDawgs Basketball Club
Tournament Series is Back!!!
25 Year Anniversary 1997-2022​

Coaches, we invite you to the 19th Annual
"Darrell Hirashima Classic"
For the Love of the Game

May 14th-15th
Hosted by BullDawgs Basketball/Orinda Magic

Location: City College San Francisco, Daly City Gyms/ Full Court Gyms.
Peninsula Gyms

Boys Divisions
3rd grade thru JV/Var

Girls Divisions
3rd grade thru JV/Var


4-8 Team Divisions
High School Rules
1st Place Crystal Awards
Hirashima T-Shirt Awards
Scholarship Presentation
All Star Event
$325.00 with a 3 Game Guarantee!!
Quality Sites w/ On-site Administrators
Certified High School/College Officials

Orinda Magic is proud to announce the creation of The Darrell Hirashima Scholarship Award, which will be given annually in recognition of Graduating High School Student Athletes that demonstrate a commitment to Sportsmanship, Academics and Citizenship. Inaugural Award is $1500.00/recipient, we hope to continue to increase the Award every year. 2020 Award Winners: Abigail Pagila Eden Broussard 2022 Award is increased $4000.00

For Information contact: Alfonso Joo Cell 650-267-3678
Register and Info on www.Dawgsclub.com
Email at alfonsojoo@yahoo.com
---
All event related questions should be directed to Alfonso Joo at alfonsojoo@yahoo.com or call 6502673678.