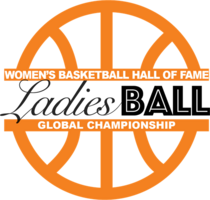 The Ladies Ball
presents
The Ladies Ball - South/Southeast Regional Georgia Dominance Lioness
September 30 - October 2, 2022
Greensboro, North Carolina
Messages
Parent Shootout
Coaches, Directors and Parents:

Any parents who are interested in competing in a Parent Shootout, please report to Court 1 at 1pm.

Thank you,

The Ladies Ball
10/1/2022 12:13 PM
Court 1 is now Court 2
Coaches and Directors:


All games on Court 1 will now be moved to Court 2 at the Greensboro Sportsplex, due to court 1 being inoperable.

There will NOT be any games at the Convention Center this weekend.

Thank you for your understanding.

Regards,

The Ladies Ball
10/1/2022 9:17 AM
---
All event related questions should be directed to Kate McGuinness at kate@theladiesball.com.