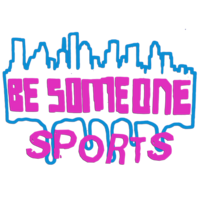 Be Someone Sports
presents
Be Someone Sports 3v3 Fall league
September 5 - October 3, 2022
Description
3v3 League. boys and girls 3rd - 12th grade BRING YOUR OWN TEAM!!!!! 4 players per team Multiple games per week!!! Clinics with NBA/WNBA/COLLEGE level trainers. Gear packages available END OF SEASON AWARDS!!!!!
League (3v3)
All teams
Boys & Girls: 12th, 11th, 10th, 9th, 8th, 7th, 6th, 5th, 4th, 3rd
Ability: Elite/Competitive/Developmental
$100.00-$400.00 entry fee
Location
General Information
3v3 bring your own team or join as free agent.
Boys and girls
3rd-12th grade
$400 per team will cover all league related expenses. Free agents will be $100 and will be placed on a team of 4 players.
optional uniform packages will be available.
Registration
Registration is currently open for the following divisions:
To make a payment please visit the payments section of the event.
---
All event related questions should be directed to Steve Passons at steve.passons@besomeonesports.com or call 832-421-2895.