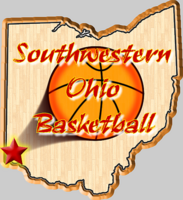 Messages
Tourney Spot Available
Hi coaches, we are looking for a 9th or 10th grade boys team to play in our Fall Super Showcase this weekend (September 24th-25th). The pool play game times are at 8:00 AM and 10:00 AM Saturday @ Landmark. We are offering this 3-game garunteed tournament on the house with ref fee's included. This spot is first come-first serve. If you would like to take this spot, please email jdeaton.athletics@gmail.com as soon as possible
9/22/2022 4:44 PM
Schedule Update/Confirm
Hi coaches and parents, the updated schedule for the fall season has been posted with any adjustments we were able to make. To view your schedule, please use the following link:

https://basketball.exposureevents.com/188619/swob-fall-league/schedule

Please confirm your schedule by emailing jdeaton.athletics@gmail.com with your team name and grade. Please keep in mind that we have already accommodated as much as we could and are very limited on gym space.
9/15/2022 2:55 PM
League Update
Coaches, Apparently I posted the schedules to exposure and not to our website. I will be back in the office around 10 AM and will post them on the website at that point. I apologize for the inconvenience but I will download the lake at that time. Thanks
9/13/2022 7:48 AM
FALL LEAGUE SCHEDULE
Coaches,

A very tentative schedule was posted tonight at 12:30. James and Tom will be making changes to the schedule as we need to possibly add another division and not all teams have 10 games showing.

PLEASE LOOK OVER THE SCHEDULE AND LET US KNOW AND SCHEDULING ISSUES BY TUESDAY NIGHT AT MIDNIGHT. WE CANNOT GUARANTEE WE CAN MAKE ALL CHANGES BUT WE WILL DO WHAT WE CAN. Remember everyone has different requests so we tried to accommodate teams to the best of our ability.
9/13/2022 12:58 AM
FALL LEAGUE UPDATE
We will have the first tentative schedule out Monday afternoon. At that point if there are any scheduling isses yuou will have until midnight Tuesday to send us those and we will update and post final schedule Thursday. League rules are also posted on our website www.swohiosports.com.

If you have not submitted your roster please email it to tom_sunderman@yahoo.com or you can add it to your registration on Exposure. You can add subs throughout the season, but send us the players' info before they play and we can add them to the roster. PLEASE HAVE SOME READY AS WE DO NOT WANT TO RESCHEDULE GAMES THIS FALL. It is a major inconvenience to the other teams, the refs, the workers and us.

If you have not paid your league fees you need to do so before your team will be allowed to play in a game next week. You can pay through Paypal on this link, Venmo to @southwesternohiobasketball, or CashApp to $swohiobasketball. Please take care of these ASAP. Thanks

Tom Sunderman 235-9007
Mike Buckle 253-6910
James Deaton Jr 289-5732
Revised First Week
Hi coaches, attached is a revised first-week schedule. Some game times needed to be changed due to scheduling issues at the facility. If your game time has changed, or if you have not yet confirmed your game, please do so as soon as possible by emailing jdeaton.athletics@gmail.com and tom_sunderman@yahoo.com with your team name and grade.
Tentative First Week Sch.
Hi coaches, attached is the first week's schedule for our Fall League. Please check all times and locations and confirm your games by emailing tom_sunderman@yahoo.com and jdeaton.athletics@gmail.com. The rest of the schedule will be out sometime this upcoming week
Welcome/Schedule
Hi coaches, as the fall league season is rapidly approaching, we wanted to give an update on schedules. The first-week schedule will be out this weekend, with games beginning on September 8th. The schedule for the rest of the season will come out sometime next week.
8/31/2022 6:59 PM
Click on a division below or search for a team to view the schedule.
---
All event related questions should be directed to Tom Sunderman at Tom_Sunderman@yahoo.com or call 513-235-9007.