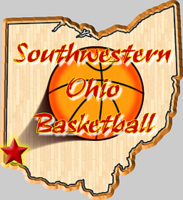 Messages
FALL DRILLS N SKILLS
Parents,

We are back at it Monday after the Labor Day holiday. Remember to bring a ball with their name on it and get there 5 - 15 minutes early. If you know someone else that wants to attend they are more than welcome to come.

We have attached a list of drills they can take home to work on in ther free time. Remind them that showing up one day a week won't help them get beter but if they put in 20 - 30 minutes 2-3 times per week they will definitely see the improvement. That is the goal to help these kids get to that next level.

Finally, we are looking for one or two more players for our Kings team this fall. If your son is interested please email Tom at tom_sunderman@yahoo.com. We will see everyone Monday!

DRILLS N SKILLS - MONDAY
Drills n skills starts this Monday August 29th. You have your child registered for this program so we wanted to forward some info to you.

The first week plan to arrive 15 - 30 minutes early to complete your registration or to check your child in. The first day is busy at the registration table and we want to make sure each child is ready to go when their session starts. If you still owe you can pay at the registration table Monday, pay through Paypal on our website www.swohiosports.com or send through Venmo to @southwesternohiobasketball.

Have your child bring a ball with their name on it each week along with a water bottle. If they forget their ball or don't have one we will have some extras there. Each player will be divided into smaller groups based on age, and will go througn 2 to 3 stations each night. We will also give them drills to take home to work on.

6:00 - 7:00 4TH GRADE AND DOWN
7:00 - 8:00 5TH & 6TH GRADES
8:00 - 9:00 7TH GRADE AND UP
8/28/2022 1:20 PM
The following reports can be viewed, printed or downloaded.
More detailed reports can be found on the divisions page.
Reports
---
All event related questions should be directed to Tom Sunderman at Tom_Sunderman@yahoo.com or call 513-235-9007.