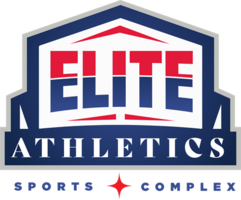 Messages
Schedule Updates
Hello Coaches,

We have had some requests for time changes in the upcoming weeks. Please refresh and double check your schedule.

OCTOBER 2ND - we are working on this schedule has we have had more request for changes. We hope to have that date finalized by Friday but will keep you updated.

TOURNAMENT INFORMATION- 7th, 8th and HS EOS League tournament will be Sunday, Oct. 16.

All other age groups will be Sunday, Oct. 23rd.

Thank you
Brad and Alyson
9/19/2022 1:48 PM
Fall Schedule Released
Hello Coaches,

Happy Labor Day Weekend!!!

The Fall Schedule has now be released. We did our best to fill up your complete schedule by also following as many as request as possible.

Please refresh your schedule. We also ask that you view your schedule through your TEAM under TEAMS.

NOT UNDER DIVISIONS. We are working with Exposure to get all games to come up under either but they did an update and it isn't working like it used to.

If there is an issue or conflict with your team pleas notify Alyson - alyson@easportscomplex.com and we will do our best to resolve it. At this time there will be no cahnges or issued solved until Monday night or Tuesday.

If you have any questions please let us know.

Thank you
Alyson and Brad
9/3/2022 8:19 AM
Description
League
All teams
Boys & Girls: 11th, 10th, 9th, 8th, 7th, 6th, 5th, 4th, 3rd
Ability: Competitive/Developmental
$300.00 entry fee
9 game guarantee
Location
Elite Athletics Sports Complex
1155 Old State Route 74
Batavia

,
OH
,

45103
Directions
General Information
Leagues will be 3rd through High School, both boys and girls divisions. Grade will based on the 2022/2023 school year.

Registration will close on Sunday August 7th at midnight.

Games begin on August 14th.
Jr High and High School Divisions will end October 16 (end of season tournament October 14-16)
2nd-6th Grade will end October 23 (end of season tournament October 21-23)

Games played on Sundays and Wednesdays.

Game Request/Blocks will be taken , but not guaranteed. Advanced notice required.

Competition level is on the high-recreational / low AAU skillset. quality teams looking for good competition.

20 minute running clock halves, 3 minute halftime.
3 timeouts
All games on 10 foot rim

We reserve the right to move a team up a level if needed for competitive balance.

Cost $300, plus referee fees.
Ref fee of $30 per game paid by each team.
---
All event related questions should be directed to Alyson Miskimens at alyson@easportscomplex.com or call 5134840526.