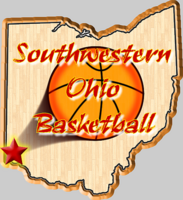 Messages
Games Postponed Today
Hi coaches, due to the inclement weather, all games scheduled for Sunday, January 22nd have been postponed. We will be working with teams to try and reschedule all games that were canceled.
1/22/2023 10:48 AM
Game Updates
Hi coaches, due to the unforeseen weather, we have had to cancel games at Western Hill High School and Friars Club for today. If you have a game at one of those facilities, it will not happen. All other facilities are still on as scheduled, but will update you when we have more information.
1/22/2023 9:08 AM
WINTER LEAGUE NOTES
Coaches,

I hope everyone had an enjoyable holidays and survived the weather. As games have started back up I wanted to realy a few notes.

First, we had some teams removed from the league during the break. James sent notes out about filling games and we still have a few more to fill. These will go out in the next day or so. If you would like one of these games email him back to let him know. You will be responsible for the ref fees.

Second, we have had teams already starting to ask to move games, cancel or no show. The first weekend back we had 6 teams request changes and 2 teams no show. This week we already have had 7 teams ask to reschedule and its only Tuesday. I have attached the RESCHEDULE POLICY which was sent out three other times in December. We have tried to work with teams over the 28 years but it is a lot of work to reschedule. Gym time is tight and when you ask to reschedule we have to get four teams and 30 - 40 families to agree. When you no show it affects 8 - 10 families who may have something else to do, referee fees for the sites, along with possible gym rental costs. Please review the policy and work together to pick up subs or fill in games. If you need coaches phone numbers reach out to James Deaton and he will help you.

Third, we need missing scores as this affects where you will play in post season tourney. Here is the link to report scores CLICK HERE.
If you cannot figure out how to report then send them in an email to James or myself. I would like these updated by next week. POST SEASON TOURNEY WILL BE HELD FEBRARY 24 - MARCH 8.

Last of all, during Christmas Break we had a water main break on Glendale Milford Rd that did not get fixed for 3 days. Because of that our boiler at Landmark was not getting water to run the heat properly. They ended up brning the boilers in the gym and we have very limited heat. We have been working o get a new system or some kind of replacement but everyone is hort inventory or behind de to the weather we got arond the tri-state. We are working to get something resolved soon. Thanks

If you have any questins or concerns please email them to James at jdeaton.athletics@gmail.com or Tom at tom_sunderman@yahoo.com.


Tom Sunderman
SWOB IMPORTANT NOTES
Coaches,

The first weekend has come and gone, and after sending the email out last week about reschedules, we still had 5 "no shows" and 9 cancellations less than 24 hours before tipoff. We understand things come up, but this is inexcusable and will not be tolerated as a league. We have attached the reschedule policy we will start the season off with and may make changes to it during the Christmas break. We cannot have games not happening for one reason or another - its not fair to the kids or the other parents. This will be a major issue the league will be cracking down on this year.

The league wll make adjustments to the schedule if it was a mistake missed by the scheduling program, for instance, game at 1:00 at one location and then 2:00 at another location. On this situation notify the league immediately please.

We have also had 4 teams drop out of the league over the weekend due to lack of player commitment. If anyone wants to pick up any of these games or a second division, the only cost associated will be the referee fees. They are in the 3rd grade boys, 6th grade boys and 6th grade girls. We will make adjustments if needed and will contact the coaches involved directly. If interested email James Deaton at jdeaton.athletics@gmail.com.

RULES - A few rules that we need to go over. There is PRESSING allowed in 5h grade and up all divisions, and in 4th grade athletic divisions. All other grades can play any half court defense. The 7th through 12th grade boys use the men's size 30" basketball. All other divisions use the smaller 28.5" ball. We are playing 20 minute running halves, except the clock will be stop & go for the last minute of each half.

SCORES - Winning team should report the score to our webste www.swohiosports.com. Go to the league tab and you will see a place to report scores; just follow the drections there. Below is the direct link. If you see an incorrect score email it to jdeaton.athletics@gmail.com. https://www.swohiosports.com/report-score

GYM VENUES - For all teams playing at Mason please enter through the door mark "Athletic Entry" which is door D-8. It is the Mason HS auxiliary gym but is next to the community center. Please let your parents know this.

If you have any other questions or concerns please email them to jdeaton.athletics@gmail.com and tom_sunderman@yahoo.com
Final Schedule/Info
Hi coaches and parents, the final schedule has been posted. Please use the following link to view all updated game times and locations as there have been many changes:

https://basketball.exposureevents.com/189400/swob-winter-league/schedule

Please confirm your game's this weekend by emailing tom_sunderman@yahoo.com with your team names, game times and locations. Please confirm your complete schedule by emailing jdeaton.athletics@gmail.com with your team name and division. There are still a few teams that are not scheduled all 10 games. We will be reaching out to these teams individually to see when these can be played. Tomorrow, we will send out any important information, including how to report scores and our weather/conflict policy. The schedule is now final and we will be handling any conflicts that arise with those individual teams, more info on this will be included in our conflict policy. Please see the attachment for a set of our league rules.
SWOB WINTER LEAGUE
Coaches,

Schedles were posted yesterday at 5:30. In less than 21 hours James and I have received over 100 emails and texts with scheduling issues. As much as we have worked with coaches over the 28 years, unlike all other leagues, this cannot be ongoing this winter. Moving just one game involves as many as 4 teams and 40 families. Moving a team nto another division takes about 2 hours to redo and then affects 15 - 20 teams. we will work on what we can, but there are no guarantees.

As for the teams requestng byes, game changes, etc for the first weekend this is creating a major headache. The referees are beng scheduled as we cannot wait until Friday to get 120 refs. Also when you ask for a bye this late, it causes the other team to be without a game the first week. If you are a kid who has been looking forward to playing that first game this weekend, like my youngest, it is a complete disappointment to those kids when they have to wait another week. This s not fair to the kid who is ready to play becase programs are not ready. The league has started the first weekend of December for 28 years and should not have been a surprise to you. Even emailing us this past weekend was too late as we were finished wh the schedules and reviewing them. We can change times around bt the bye situation again hurts other teams.

Several of you followed the procedure of gettng your teams registered in a timely manner, sent the proper paperwork, and are for the most part the teams not emailng us. Thats because we were able to work in your requests in time. A lot of the emails coming this week are from late registrants who may have missing paperwork and may still owe fees. We need to get this corrected now and in the future.

Please be patient on these requests as James and I will meet tomorrow morning to go over the list. We are looking at them today but nothing will be done today. I also have teams to coach, and a family that needs my attention, so the best way is to let the emails settle down and work on them all at once.

If you have not paid your league fees Venmo them over to @southwesternohiobasketball, Cash App to $swohiobasketball or email me at tom_snderman@yahoo.com to make arrangemnts. f not your team will be removed from the schedules. Thanks.

League rules are attached. Please read them and have them on you at your games. These refs work so many leagues they may forget a rule in our league
Also please let your parents know what admission is for this season. It is rule #10 at the top.
Tom Sunderman




Tentative Schedule Posted
Hi coaches and parents, the tentative schedule for our winter league has been posted. Please use the following link to view all of your game times and locations:

https://basketball.exposureevents.com/189400/swob-winter-league/schedule

A follow up email will come out tonight or tomorrow morning from the league with our rules/regulations, admission prices and any other important info regarding the league. Please confrim you have recieved your schedule by emailing jdeaton.athletics@gmail.com with your team name and division
11/28/2022 6:11 PM
Schedule Info
Hi coaches and parents, the schedule for the winter league will be posted around 5:30 PM today. Info, such as admission cost, rules and gym locations will be posted at this time as well.
11/28/2022 2:43 PM
Schedule Info
Hi coaches, the schedule for the winter league will be posted on Monday, November 28th, with games beginning on Friday, December 2nd. If you have any scheduling issues during the first weekend, please let us know as soon as possible. For teams that have not paid fees yet, we need you to do so by Tuesday at midnight or your first game will be replaced with another team. Lastly, if you have not yet turned in your roster, you must do so by Tuesday at midnight. We look forward to seeing everyone for the start of the winter league next weekend!
11/26/2022 10:58 AM
Payment
We will need all payments for teams in the winter league no later than Monday, November 14th. We have three options for payment: Through Paypal on our registration system, by Cashapp (Cashtag: $swohiobasketball), or by Venmo (@SouthwesternOhioBasketball). Please try to do this as soon as possible so that we can get everything squared away.
11/9/2022 2:15 PM
Payment/Schedule
Hi coaches, as the winter season is approaching, we are beginning to work on the schedules. Schedules for the winter league will be released the Monday after Thanksgiving. If your team/organization has not yet paid, we need you to do so as soon as possible. We have three options for payment: Through Paypal on our registration system, by Cashapp (Cashtag: $swohiobasketball), or by Venmo (@SouthwesternOhioBasketball). Please submit payment ASAP to ensure your team does not get left off of the schedule.
11/9/2022 2:07 PM
Click on a division below or search for a team to view the schedule.
---
All event related questions should be directed to Tom Sunderman at Tom_Sunderman@yahoo.com or call 513-235-9007.