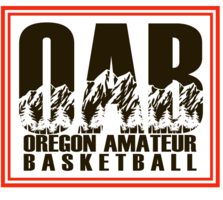 Description
2 games per day. Select 7 dates. All games in Salem are run by Oregon Amateur Basketball. Nick Larsen is the contact. All games in Beaverton are run by Portland Energy. Ne'Juan Thompson is the contact person: nejuan@portlandenergybasketball.com or 971-226-9005
Tournament
All teams
Boys & Girls: 12th-6th
Ability: Elite/Competitive/Developmental
$1,000.00 entry fee
14 game guarantee
Exposure Certified
Location
General Information
*Stop-Clock
*High School Rules
*NFHS or NCAA certified officials
*Great Facilities

All games in Salem are run by Oregon Amateur Basketball. Nick Larsen is the contact 541-517-4160.

All games in Beaverton are run by Portland Energy. Please note that Portland Energy my have different rules than Oregon Amateur Basketball.

Ne'Juan Thompson is the contact person: nejuan@portlandenergybasketball.com or 971-226-9005 any questions in regards to Portland Energy rules or format must be directed to Ne'Juan.
---
All event related questions should be directed to Nick Larsen at info@oabbasketball.com or call 541-517-4160.