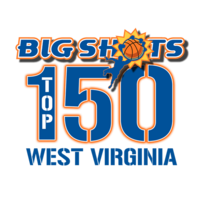 Big Shots
presents
Big Shots West Virginia Top 150 Documents
Bridgeport, West Virginia
Messages
Big Shots WV Top 150
Hello,

Reminder:
Camp registration begins at 9:00 AM
Camp will begin at 9:45am

Please all players wear black shorts, T-Shirt/Jersey will be provided. Please bring a ball for skill work.

Any questions, email Bryce Schneider at Bryce@BigShots.net or Text at 843-742-9580.
The following reports can be viewed, printed or downloaded.
More detailed reports can be found on the divisions page.
Reports
---
All event related questions should be directed to Bryce Schneider at Bryce@bigshots.net or call 8437429580.