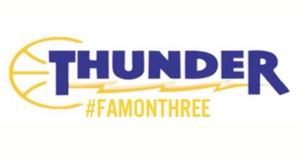 Maine Hoops
presents
XL Thunder's Salute to Veterans Tournament
Description
XL Thunder is Proud to announce its Salute to Veterans Weekend Basketball Tournament. All current and past members of the military will receive free admissions. Also, teams who have a player of present or former military member will receive a $50 team discount. (weekend play only) Come to Maine to finish the Fall Circuit and enjoy this tribute event.
Tournament
All teams
Boys & Girls: 12th, 11th, 10th, 9th, 8th, 7th, 6th, 5th, 4th
Ability: Elite/Competitive/Developmental
$175.00-$295.00 entry fee
3 game guarantee
Exposure Certified
Location
General Information
Tournament Style Event with Championship T-Shirts to the winning teams. (3+ games) Teams can choose to play only one day with a 2 game gurantee for one day of play.
---
All event related questions should be directed to Abi Davids at coachabi22@gmail.com or call 207-632-9661.