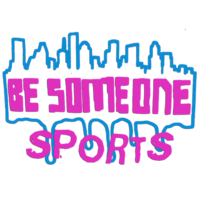 Messages
Brackets COMING!!!!!
Hello parents dont forget Brackets are on the app. select divisions, your division, then finally brackets. ALL teams will be placed into the brackets after the final game on next thursday. Should be some fantastic bracket games! lets get these gyms packed to cheer on your players!!!

Also next week is our final week for Summer basketball camp. We are planning some special guest to come visit and work with the players. Use Code "REUNION" to recieve 30% off the total cost. Check the Flyer for more details.
Pictures are ready!
Good Morning Be Someone Family! If you ordered pictures from last weekend they are ready! Go to the below website to download your images. https://dcstanleyphotography.client-gallery.com/If you have any questions or concerns please contact Tracy Maupin at tracy.maupin@besomeonesports.com or 713-376-2334.
7/21/2023 8:16 AM
Gym Location Changes
Good Evening Be Someone Basketball Family! Be sure to check the app for any gym location changes for the remainder of the season. The Old Friendswood Junior High is located at 402 Laurel. I have attached a map of the gym location for reference.
Reminder: Photo Days
Good Afternoon Parents and Coaches! This is a reminder that photo days are this weekend. I have attached the flyer and schedule again should you need to refer to it. If you have any questions/concerns please contact Tracy Maupin at 713-376-2334 or tracy.maupin@besomeonesports.com
Photo Days July 15th-16th
Good Evening Be Someone Basketball Families! Photo Days will be July 15th and 16th located at DC Stanley Photography in Friendswood. Schedules and additional details can be found on the attached documents. Please make every effort to attend even if you decide not to purchase so that we can have complete team photos. If you have any questions/concerns please reach out to Tracy Maupin at 713-376-2334 or tracy.maupin@besomeonesports.com
Photo Days
Good Afternoon Coaches, Photo days are coming soon on July 15th and 16th. I am currently creating the schedule for these days. Please let me know if you have a preference of July 15th 10am-5pm or July 16th 12pm-4:30pm. Location is DC Stanley Photography in Friendswood. Time slots will be 15 minutes long for your team. We will try to accomodate your requests however slots are very limited. Please reply by Friday at noon otherwise we will assign the next available time to you. The schedule and full information will be sent Friday afternoon. Please contact Tracy Maupin with any questions or concerns at 713-376-2334 or tracy.maupin@besomeonesports.com
7/5/2023 11:31 AM
Week #2 updates
Hey parents thanks for a great week. i hope everyone is having as much fun as we are with this summer league, Week #2 stat leaders have been posted on IG and FB. Please share them and tag the ones you see on them.

Reminder next week the league is shut down due to july 4th and FISD gyms having the floors resurfaced. But we will be having our basketball camp 9am-3pm Wednesday - Friday at Upside Sportsplex Register now at
https://events.abcsportscamps.com/eventregistration/product/be-someone-x-coach-logic-camps-week-4/
and use code CLB50 to recieve 50% off.

I hope you all have a safe and fun 4th of July.
week #1 League update
Week #1 is complete a lot of great games. A lot of great photos and videos have been sent in. If you would like a feature on our social media please send us your videos and pictures. You can send them to our social media acounts.

We do keep league stats and you can find them at the following link.

https://basketball.exposureevents.com/193119/be-someone-sports-summer-basketball-league/schedule

We just posted all the week 1 divisions league leaders on our social media. please share them!!

If you ordered the optional gear from the website items will be arriving next week. We will be getting them to you practices and games or contacting you directly for pick up arrangements.
6/24/2023 7:47 PM
Uniforms (white/dark)
hey everyone had the question asked a few times about what color to wear. also how do we know who is home and away. on the schedule the team listed on top is away and will wear white. Team on bottom is the home team and will wear dark colors. 1st games are tonight!!!!!!!! Lets Goooooo
6/19/2023 4:16 PM
Friendswood Jr High Gyms
Please see attached for the gym locations at Friendswood Jr High.
Gym Location reminder
Here is a quick reminder about gyms and their locations at LS Church.
C1G1 = Court 1 Goal 1
C1G2 = Court 1 Goal 2
C2G1 = Court 2 Goal 1
C2G2 = Court 2 Goal 2
Summer Camp Opportunity!
Dear Parents,


We hope this email finds you and your families in good health and high spirits. Summer is here and we wanted to share some exciting news about our upcoming Be Someone Summer Sports Camp. It's a fantastic opportunity for your young athletes (K-6th) to stay active, learn new skills, and have a blast with their peers!


Last summer was our first year and it was a blast!! We plan on the same for this summer! Whether your child is an avid sports enthusiast or just starting their athletic journey, our camp offers a range of activities suitable for all skill levels.


To ensure you have all the details and necessary information, we encourage you to visit the link below:
https://besomeonesports.com/summer-sports-camp

There, you'll find dates, registration process, camp schedule, and frequently asked questions.


Here are some key reasons why our summer camp is not to be missed:


1. Expert Coaching: Our camp is staffed by a team of highly experienced and certified coaches who are passionate about fostering a love for sports and helping young athletes develop their skills.


2. Diverse Sports Activities: From volleyball to basketball, tennis, to speed & agility, we offer a wide range of sports disciplines that will keep your child engaged, challenged, and excited throughout the camp.


3. Team Building and Character Development: Our camp focuses not only on athletic development but also on instilling important values such as teamwork, sportsmanship, resilience, and leadership.


4. Fun-Filled Environment: We believe that sports should be enjoyable, and our camp provides a supportive and inclusive atmosphere where kids can make new friends, create lasting memories, and have a great time.


5. Safety Measures: Rest assured, the safety and well-being of our campers are our top priorities. We have rules set in place and review them each day before camp.


Don't miss out on this incredible opportunity for your child to have a summer filled with sports, growth, and adventure! Space is limited, so we encourage you to register early to secure a spot for your young athlete.


If you have any further questions or need assistance, please feel free to reach out to our dedicated camp coordinators, whose contact information is provided on the website.



Thank you for your ongoing support and participation in Be Someone Sports!! We look forward to welcoming your child to an unforgettable summer camp experience!
6/1/2023 7:00 PM
Schedule is posted
Hello everyone! The schedule has been released and should now be available on the app.

Dont forget we have optional packages available on our website for matching team gear. Get your backpacks, warm up shirts, parent shirts, compression sleeves all on line. at besomeonesports.com again these are completely optional and the uniforms come with the registration fee.

https://besomeonesports.com/shop/ols/categories/basketball-packages
5/29/2023 9:22 AM
Optional Package Items
Good Morning Be Someone Sports Basketball Family! Our optional player package items are on the website to purchase. Outfit your family to match and support your athlete! Get your orders in now to ensure delivery by the first game. See attached flyer for more information.
Description
EVENT DETAILS Open to Boys and Girls. Recreation Rules Division Top Notch Venues / League All individuals Boys & Girls Ability: Competitive $230.00 entry fee
League
All teams
Boys & Girls: 9th-K
Ability: Elite/Competitive/Developmental
$230.00 entry fee
9 game guarantee
Exposure Certified
Location
Living Stones
1407 Victory Ln
Alvin

,
TX
,

77511
Directions
General Information
Be Someone Sports Summer Basketball League

June 5th 2023 - August 6th 2023

Be Someone Sports is proud to provide a league designed for kids with ALL levels of basketball experience to participate in a fun and competitive basketball League. This is a volunteer coach draft league.

League Information:
Try outs will be held the week of may 15th
All registered participants will be placed on a team.
Practices and games will start after the Draft
There will be a max of 2 events a week. It will be 1 practice and 1 game each week.
Final event of the season will be the ALL- STAR GAME Aug 12th, 2023

Boys Divisions will be
1st grade boys (kinder kids welcome)
2nd grade boys
3rd grade boys
4th grade boys
5th grade boys
6th grade boys
7th grade boys
8th grade boys

Girls Divisions will be
1st grade girls (kinder kids welcome)
2nd grade girls
3rd grade girls
4th grade girls
5th grade girls
6th grade girls
7th grade girls
8th grade girls

Basketball Size:
27.5 -
1st grade boys/girls
2nd grade boys girls

28.5 -
3rd grade boys/girls
4th grade boys/girls
5th grade boys/girls
6th grade boys/girls
7th grade girls
8th grade girls

29.5 -
7th grade boys
8th grade boys

**** For more information e-mail
Steve.passons@besomeonesports.com

$230 a kid Must Register on line

Call Steve Passons 832.421.2895
---
All event related questions should be directed to Steve Passons at steve.passons@besomeonesports.com or call 832-421-2895.