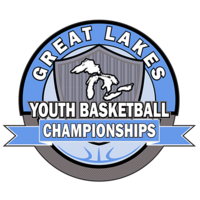 Messages
Hiram College
PLEASE PLEASE PLEASE CHECK YOUR SCHEDULE IF YOU ARE TO PLAY AT HIRAM COLLGE TOMORROW! WE HAVE HAD A HANDFUL OF TEAMS CANCEL AND HAD TO UPDATE THE SCHEDULE. IT IS UPDATED! THANKS AND GOOD LUCK!
2/18/2023 9:26 PM
Hiram College tomorow!
We had a 6th grade girls team drop out of this event. This has caused a shift in the schedule for tomorrow at Hiram Collge schedule. Please check the schedule as it has changed for some brackets. Again...please check your updated brackets for tomorrow. This change is only for some of our brackets/teams playing at Hiram College tomorrow!
2/18/2023 8:29 PM
Great Lakes Tiebreakers
Good luck to all teams in pool play today. Tiebreakers are as follows:

1. Head to head (if more than 2 teams...all teams MUST have all played each other)
2. Points allowed
3. Point differential (max 15 points per game)
4. Virtual coin flip
2/18/2023 9:13 AM
Schedule
Pools and brackets have been posted. Schedule will be up by 12 PM today. All teams will play 2 games Saturday and 2 games Sunday!
2/14/2023 9:12 AM
Schedule release
The schedule will be up by the end of the day!
2/13/2023 8:47 AM
The following teams are officially participating in the Great Lakes Championships.
Please note some teams may not be present yet. Click on the team to view more details.
---
All event related questions should be directed to Matt Janssen at bigleafbasketball@gmail.com or call 440-321-9334.