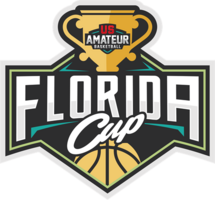 Messages
CHECK BRACKETS
Good Morning,
Please double-check your brackets and report to your court 30-minutes prior to gametime.

Check out out Hoopseen and other gear in the lobby.

Good Luck,
4/30/2023 9:27 AM
Schedule - SOLD OUT!!!
Good Morning,
Hoopseen FL Cup 1 is completely sold-out and we are excited to have you all at our event Wiregrass Ranch Sports Complex.

Please check the Hoopseen and FL Amateur App for schedule, results and any updates.

Upcoming Events:
FL Cup 2 is May 13-14, FL Cup 3 is May 26-27-28, and US Amateur State Finals/Florida Cup Finals is June 2-3-4.

Please go to: https://usamateurbasketball.com/tournaments to view our list of tournaments.

PLEASE SIGN UP EARLY, SO YOU DO NOT GET LEFT OUT.

Regards,
Tournament Staff
4/25/2023 5:17 PM
Schedule and Tickets
Good Evening,
The schedule has been updated please make sure you are checking the APP for your court and game time.

Tickets will be available to purchase online tomorrow. We will send out a message with the link for you to purchase tomorrow.

Please make sure all TEAMS are REGISTERED with US Amateur and your coaches have a valid ACA badge.
4/30/2023 9:24 AM
Click on a division below or search for a team to view the schedule.
---
All event related questions should be directed to Jeff Foss at jfoss15@yahoo.com or call 813-482-7331.