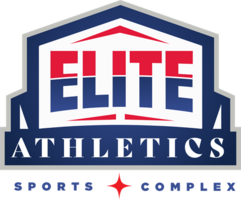 Messages
Elite Summer League
Hello Everyone,

Thank you for registering and playing in Elite Athletics Summer League.

Link to Schedule

The schedule for the FIRST 3 WEEKS is released. You will have until Friday, June 2nd to let us know of any conflicts in these first 3 weeks that have been missed or not reports.

We are asking everyone to send any conflicts (vacations, out of town tournaments, spring break, school events, etc) that would prevent your team from playing on Thursday Night and some Wednesdays in July (game times 6pm - 8pm) or Sundays (game times 2pm-8pm). You can email those to Alyson at alyson@easportscomplex.com


Once the the 1st 3 weeks of the schedule is out. There will be a forfiet fee for anyone that does not show or cancels within 72 hours of game time. If a conflict comes up outside of 72 hours you can notife us through email or text so we can handle the conflict. YOU ARE NOT TO CANCEL OR REPLACE A GAME ON YOUR OWN.

The rest of the league schedule will be out on June 21st.

DO NOT wait to send in your conflicts.
Thank you
Brad and Alyson
6/1/2023 3:03 PM
Elite Summer League
Hello Coaches,

Thank you for registering for Elite Summer League. We are working on the schedule for the first 3 weeks of the season (almost all of June). We hope to have this out to you by Thursday, June 1st by mid-day.

First games will be played on Sunday, June 4th at 5pm.

Please make sure to send us or enter your scheduling request so we can make sure we schedule around those.

If you have any questions please let us know.
Thank you
Brad and Alyson
5/30/2023 4:20 PM
Description
League
All teams
Boys & Girls: 11th-3rd
Ability: Competitive/Developmental
$300.00 entry fee
9 game guarantee
Location
Elite Athletics Sports Complex
1155 Old State Route 74
Batavia

,
OH
,

45103
Directions
General Information
Leagues will be 3rd through 8th, both boys and girls divisions. Grade will based on the 2022/2023 school year.

Registration will close on Sunday May 28 at midnight.

Games begin week of June 4 and end week of July 30.
League will conclude with season ending tournament, held on Friday August 4 and Saturday August 5.
Games played on Sundays and Thursdays. If more time is needed for games will be played on Mondays or Wednesdays. Teams would be notificed if we need these additional days.
Game Request/Blocks will be taken , but not guaranteed. Advanced notice required.
Competition level is on the high-recreational / low AAU skillset. quality teams looking for good competition.
20 minute running clock halves, 3 minute halftime.
All games on 10 foot rim

We reserve the right to move a team up a level if needed for competitive balance.

Early Bird Cost $250, plus referee fees. Before May 9th.
Cost $300, plus referee fees.
Ref fee of $35 per game paid by each team.
---
All event related questions should be directed to Brad Kelley at brad@easpotscomplex.com or call 5136151399.