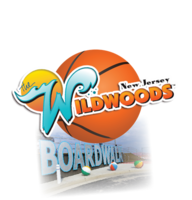 Messages
Description
THE 27TH ANNUAL WALT DEGAN SCOOP TAYLOR BATTLE ON THE BOARDWALK Tournament will be held in Wildwood and Cape May County. BDG's Original Wildwood Boys Battle on the Boardwalk & Walt Deegan Scoop Taylor Summer Slam Girls Tournaments have merged to form one Great Event! This is an event sanctioned by AAU. There is a 3 game guarantee with a championship format. All games played with stop clock and certified officials. Trophies will be awarded to 1st place teams. This tournament is for Girls & Boys 4th, 5th, 6th, 7th, 8th, 9th, 10th & 11th grade or 10u, 11u, 12u, 13u, 14u, 15u, 16u, 17u. MULTI TEAM DISCOUNTS!
Tournament
All teams
Boys & Girls
Ability: Elite/Competitive/Developmental
$355.00-$395.00 entry fee
3 game guarantee
Location
General Information
WE ARE SOLD OUT!

"THE 27TH ANNUAL WALT DEGAN SCOOP TAYLOR BATTLE ON THE BOARDWALKT"

$395 PER TEAM

EARLY BIRD multi team discounts of $20 off for 2 teams from the same club or $40 off for 3+ Teams from the same club. MUST RECIEVE PAYMENT BY 6/13/22 TO RECIEVE DISCOUNTS!

EARLY BIRD MULTI TEAM DISCOUNT CODE FOR 2 TEAMS - EBIRD2
EARLY BIRD MULTI TEAM DISCOUNT CODE FOR 3 TEAMS - EBIRD3
Jr. NBA Member
The Jr. NBA is the official youth basketball participation program of the NBA. The Jr. NBA includes a free, membership-based program for existing youth basketball leagues/organizations. The membership is to help encourage and support youth basketball participation at the grassroots level and improve the overall youth basketball experience for all participants. The Jr. NBA aims to develop a lifelong passion for the game of basketball in boys and girls ages 6-14 by teaching them the fundamentals of the sport while instilling core values including teamwork, respect and sportsmanship.
THE JR. NBA, NBA, AND NBA PROPERTIES DO NOT IN ANY WAY CONTROL OR OPERATE THE ACTIVITIES OF ANY JR. NBA LEAGUE OR TEAM.
---
All event related questions should be directed to Jim Gulla at jpgulla@verizon.net or call 856-583-0535.