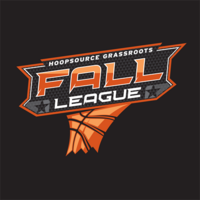 Messages
Game Schedules (Week #2)
Schedules are live for the "Fall League (Week #2)" -
https://basketball.exposureevents.com/202632/hoopsource-fall-league-high-school-boys-and-girls-saturday-games/schedule

IMPORTANT: THIS SCHEDULE IS FINAL. ANY COMMUNICATION OR REQUESTS FOR SCHEDULE CHANGES OR REVISIONS WILL BE IGNORED.

THIS INCLUDES MOVING DIVISIONS, VENUES, and/or TIMES. PLEASE DO NOT CALL, TEXT, OR EMAIL DEMANDING OR ASKING FOR SCHEDULE CHANGES. WE CANNOT BE MORE CLEAR ON THIS.

THERE ARE TOO MANY FORWARD MOVING PARTS TO LISTEN TO ANY SCHEDULE SUGGESTIONS OR DEMANDS.

All event logistics, venue locations, information, & rules can be found online.

WE LOOK FORWARD TO SEEING YOU ON THE COURT! THANK YOU!
9/27/2023 12:16 AM
Team Coaches Packets
Each team competing in the event will be provided with a "Coaches Packet" that will contain all relevant information needed for the coming weekend.

Your Coaches Packet will be placed at the site of your first game and can be picked up before your first game.

The packet will include the following:
- Schedule Info
- Bracelets (Need to be worn ALL DAYS to identify coaches & score keepers properly!)
* Two (2) Coaches Bracelets per packet
* One (1) Score Keeping Bracelet per packet
** Individuals wearing these bracelets do not have to pay an admission fee (THE BRACELET MUST BE WORN DURING THE ENTIRE EVENT!)

Home & Away - The home team is identified as the team listed first in any match-up (Example - Team A vs. Team B = Team A is the Home Team). It is standard (when possible) that all home teams wear "light colored" uniforms and away teams wear "dark colored" uniforms.

Gym Facilities will be locked until 20 minutes before the event begins. Do not enter facilities until notified by staff to proceed.

Game Locations & Addresses:
https://basketball.exposureevents.com/202632/hoopsource-fall-league-high-school-boys-and-girls-saturday-games/venues

Thank you! See you on the court!
9/19/2023 10:00 PM
Score Keeping & Clocks
"Fall League" Participants:

As mentioned in our previous email, we will be adding an additional "Score Keeping & Clock" bracelet to your "Coaches Packet" for someone at the scorers table.

Having "Game Score Sheets" done correctly is very important for the event's success. Please check your "Coaches Packet" for the additional bracelet. This person will not have to pay admission(s).

- The "Home" team is to be responsible for the Game Score Sheet.
- The "Visitor" team is to be responsible for the Score Clock.

NOTE: All Game Score Sheets are Pre-Done (information filled in) by HoopSource Staff before each event - with the exception of roster numbers/names. We ask that teams write in this information before the tip-off of each game.

Thank you for your attention to this matter!
9/19/2023 9:53 PM
Game Play Rules
- Reminder of Game Play Rules (See Attached) -
HoopSource Mobile App
Our HOOPSOURCE APP has been updated recently! Please see below for details/description. This is (BY FAR) the #1 tool & resource for anyone involved with our events! Please share with anyone interested (parents, players, spectators, assistant coaches, etc). Also - the app is FREE!

iPhone App:
https://apps.apple.com/us/app/hoopsource-basketball/id947119649

Android App:
https://play.google.com/store/apps/details?id=com.exposure.hoopsourcebasketball&hl=en

Description:
The HoopSource Basketball app will provide everything needed for teams, coaches, media, players, parents and fans throughout an event. Need to find your next game? How about a player's next game? Need directions to your next game? Wondering where a team is from? Need to see who advanced in a bracket or where someone stands in pool play? How about the latest score in pool and bracket play? Want to receive a text of a game result or where a team plays next? All this and MORE can be found on the HoopSource Basketball app.

- Team search
- View schedules
- View pool standings
- View brackets
- Receive game notifications
- Venue directions
- Team rosters
- Live results and box scores
- View documents

Please let us know if you have any questions! Thank you!
9/19/2023 9:50 PM
Description
REGISTRATION DEADLINE: All registrations & payments must be received by (September 13th, 2023).
League
All teams
Boys & Girls: 19U-15U/12th-9th
Ability: Elite/Competitive/Developmental
$890.00 entry fee
10 game guarantee
Exposure Certified
Location
(East & West Locations - Surrounding Areas)
Portland Metro
Portland

,
OR
Directions
General Information
* HOOPSOURCE EVENT DIRECTORS WILL HAVE THE FINAL SAY REGARDING ANY EJECTIONS, DISPUTES, OR RULINGS.
Jr. NBA Member
The Jr. NBA is the official youth basketball participation program of the NBA. The Jr. NBA includes a free, membership-based program for existing youth basketball leagues/organizations. The membership is to help encourage and support youth basketball participation at the grassroots level and improve the overall youth basketball experience for all participants. The Jr. NBA aims to develop a lifelong passion for the game of basketball in boys and girls ages 6-14 by teaching them the fundamentals of the sport while instilling core values including teamwork, respect and sportsmanship.
THE JR. NBA, NBA, AND NBA PROPERTIES DO NOT IN ANY WAY CONTROL OR OPERATE THE ACTIVITIES OF ANY JR. NBA LEAGUE OR TEAM.
---
All event related questions should be directed to HoopSource Grassroots at contact@hoopsourcebasketball.com or call 503.512.9197.