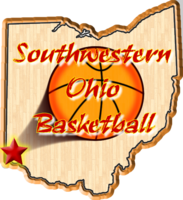 Messages
FINAL UPDATED SCHEDULE
Coaches,

We have updated and finalized the schedule. We had to remove 4 teams from the league due to no shows and made some changes based on requests submitted last week. The only way we will make changes to the schedule is if we contact the two coaches involved directly.

PLEASE CONFIRM YOU HAVE RECEIVED THE UPDATED SCHEDULE BY EMAILING JDEATON.ATHLETICS@GMAIL.COM


As I noted we had to remove 4 teams due to no shows. I know things come up but we need teams to make the schedule at hand work and if you cannot field a team, pick up subs to make the game happen. When you no show or cancel it affect more than just you and your team, it affects several other families and referees. We cannot tolerate this so let your families know.

Attached you will also find a copy of the rules for the fall. PLease note there is no pressing in the 4th grade boys division unless BOTH teams agree to it prior to the game. The rules can be found on the website and also at Landmark on the scorer's table.
LEAGUE FEES
Coaches,
The tentative schedule was posted last night for the Southwestern Ohio Basketball fall league. We have several teams that owe their league fees and roster. You can email your roster to tom_sunderman@yahoo.com or you can imput it in the Exposure link.

League fees need to be taken care of this week. If you do not pay you will be taken off the schedule unless you make other arrangements. You can either pay through Venmo to @southwesternohiobasketball, Cash App to $swohiobasketball or Paypal at this link CLICK HERE
9/12/2023 4:33 PM
Tentative League Schedule
Hi coaches and parents. The tentative schedule for the fall league has been posted. Please use the following link to view your schedule:

https://basketball.exposureevents.com/207338/swob-fall-league/schedule

This schedule is tentative and changes will still need to be made based on any conflicts, and additional teams added. Not all teams are scheduled or have a complete 10-game schedule yet. If there is a conflict, please email it to both tom_sunderman@yahoo.com and jdeaton.athletics@gmail.com by noon on Thursday, September 14th. If you are scheduled to play this coming weekend (September 14th-17th), please confirm you have received your scheduled game(s) by emailing jdeaton.athletics@gmail.com with your team name, division, and game time. We will be making changes to the schedule starting Thursday in order to add the remaining games and help alleviate any conflicts that arise
9/11/2023 9:39 PM
First Game Confirmation
Hi coaches. So far, we have only had about 10 teams confirm their game this weekend. If you have not yet confirmed, please do so as soon as possible by emailing jdeaton.athletics@gmail.com with your team name and division. We want to confirm every team has received their game time and location to ensure there will not be any no-shows this weekend.
9/6/2023 11:02 PM
Revised First Week
Hi coaches and parents. Please Click Here to view the revised first-week schedule for our fall league. Some game times and opponents needed to be changed due to scheduling issues. Please confirm you have received your first game time and location by emailing jdeaton.athletics@gmail.com with your team name and grade as soon as possible.
9/5/2023 8:30 PM
First Week Schedule
Hi coaches and parents, the first-week schedule has been posted to our website. Please use the following link to view the first-week schedule:

https://www.swohiosports.com/_files/ugd/d78629_2d96e3a023124d42b7580ab6ca2bfe97.pdf

If you are not scheduled and would like to play the first week, or if there is an issue with your game, please let us know by Tuesday, September 5th at noon. Please direct all emails regarding issues to both jdeaton.athletics@gmail.com and tom_sunderman@yahoo.com. We are still trying to make some adjustments as there are teams that have just registered. With that being said, if there are question marks next to your opponent, it is because we are still trying to find a matchup for that game. A final weekend schedule will be posted by Tuesday evening, with a full schedule coming out sometime this week. We look forward to another great season!
9/2/2023 8:35 PM
Description
This is a 10 game season. Boys & Girls $275+$50 deposit required. JH & HS Girls will finish on 10/22 Games will be played at Landmark
Tournament
All teams
Boys & Girls: 12th-3rd
$270.00-$325.00 entry fee
10 game guarantee
Exposure Certified
Location
Landmark Church ~ Athletic Center
1600 Glendale Milford Road
@ Aerohub Boulevard
Cincinnati

,
OH
,

45215
Directions
General Information
3rd grade - High School (2023-2024 school year)
September 7 - October 29
(JH & HS will be finished by October 22)
Cost: $275 + $50 Deposit = $325
Online registration with roster (names and birthdates)
Online payment
Deadline: August 20

Games are played on Thursdays and Fridays (5:30-10), Saturdays and Sundays (12-9pm). Submit your conflicts and schedule requests with registration.

Visit www.swohiosports.com for further information.
---
All event related questions should be directed to Tom Sunderman at Tom_Sunderman@yahoo.com or call 513-235-9007.