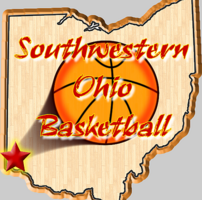 Messages
MISSING BAG
This past Monday one of our players lost his black backpack on court #3 at drills n skills. It had his navy crocs, a Gatordae water bottle, his inhaler, and his Royals uniform in it. Can you check and see if anyone picked it up by mistake. If you hae it email me at tom_sunderman@yahoo.com. Thanks
10/25/2023 11:08 AM
FALL DRILLS N SKILLS
Parents,

Tonight is the opening night of our 8 week Fall Drills n Skills program. We have a little change to this year's program where we are going to put in some shooting and driving the basket station.

Please have your son or daughter bring a ball with their name on it each week and possibly a water bottle. They should come about 15-20 minutes early the first week as we will have two registration / check in tables in front. They will then go to court 2 when its ready to be split up into groups based on their age.

The sessions are as follows:

6:00 - 7:00 4th grade and down
7:00 - 8:00 5th & 6th graders
8;00 - 9:00 7th grade and up

If you have any questions please email them back to us or we will have people around to help answer them. See everyone tonight!
9/11/2023 12:44 PM
FALL DRILLS N SKILLS
A reminder drills n skills this year will start the Monday after Labor Day, September 11th. It will run for 8 Mondays concluding on October 30th. More info will be sent out as we get closer.
8/28/2023 5:00 PM
Description
Cost: $15 / Session or $85 prepaid for all 8 Sessions When: MONDAYS (6-7pm) 4th grade and down; (7-8pm) 5th & 6th grades; (8-9pm) 7th grade and up. Dates: September 11, 18, 25; October 2, 9, 16, 23, 30
Camp/Clinic
All individuals
Boys & Girls: 12th-K
Ability: Competitive/Developmental
$15.00-$85.00 entry fee
Exposure Certified
Location
Landmark - Athletic Center
1600 Glendale Milford Road
@ Aerohub Blvd
Cincinnati

,
OH
,

45215
Directions
General Information
This fall, the Cincinnati Royals, Southwestern Ohio Basketball and AirKev will be offering our Drills & Skills program for players who are looking to improve the fundaentals of their game. This program has had over 6,300 participants in the last eleven years. It is eight weeks of intense ball handling, skill development and drills.

Players will need to bring a basketball and water bottle with them to each session.
---
All event related questions should be directed to Tom Sunderman at Tom_Sunderman@yahoo.com or call 513-235-9007.