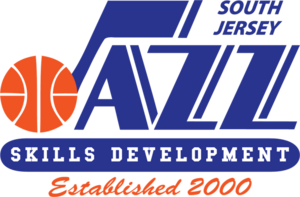 Description
The South Jersey Jazz Coaching Staff cordially invites you to participate in their skills academy MONDAY NIGHTS FOR GIRLS WORKOUTS STARTING SEPTEMBER 18th & TUESDAYS NIGHTS FOR BOYS WORKOUTS SEPTEMBER 19th AT LAUREL HILL BIBLE CHURCH! The South Jersey Jazz Skills Clinic Coaching Staff is comprised of former College Players, Middle & High School Coaches and AAU Program Directors. With over 80 years of coaching and teaching experience and 180 former players playing in college we have a proven track record of developing basketball players.
Camp/Clinic
All individuals
Boys & Girls: 10th-3rd
Ability: Elite/Competitive/Developmental
$90.00-$120.00 entry fee
Location
LAUREL HILL BIBLE CHURCH GYM
1260 BLACKWOOD CLEMENTON RD
CLEMENTON

,
NJ
Directions
General Information
PRICING:
6 SESSIONS AT $90 Per Player
From September 18th or 19th Thru NOVEMBER 27h or 28th

11 SESSIONS AT $120 Per Player
From September 18th or 19th Thru November 27th or 28th

* MONDAY NIGHTS GIRLS WORKOUTS STARTING SEPTEMBER 19th
* TUESDAYS NIGHTS BOYS WORKOUTS STARTING SEMPTEMBER 20th

* THE 3RD THRU 6TH GRADERS WILL WORKOUT FROM 6:00 TO 7:30PM.

* THE 7TH THRU 10TH GRADERS WILL WORKOUT FROM 7:30 TO 9:00PM

The Workouts will include the following:

*Ball Handling *Post Moves *Shooting Sessions *Offensive/Defensive Techniques *Rebounding Drills *Scrimmaging
---
All event related questions should be directed to Jim Gulla at jpgulla@verizon.net or call 8565830535.