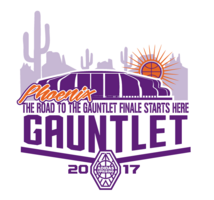 2017 ADIDAS GAUNTLET - PHOENIX College Coaches
April 21-23, 2017 Glendale, Arizona
Attending College Coaches
Air Force Academy

American University
Arizona Christian University
Army West Point
Benedictine University - Mesa, AZ
Benedictine University at Mesa

Boise State University

Boston University
Bradley
Cal Berkeley

California Baptist University

Canisius College
Carroll College

Clemson University

Cleveland State University

Colgate University
Colorado

Colorado College

Colorado Mesa University
Columbia University
Community Colleges of Spokane

Concordia University Portland

Cornell College

Cornell University
Creighton
CSU Bakersfield
CSUN
Dartmouth
Dixie State

Duquesne University
Eastern Arizona College

Eastern Washington University
Family Empowered Athletic Recruiting

Florida Gulf Coast University

Florida State University

Fort Lewis College
Fresno State
George Washington
Georgia Tech
Gonzaga

Harvard University

Houston Baptist University
Idaho State
Iowa State

Knox College
K-State

Lehigh University
Loyola Chicago

Loyola Marymount University

Manhattan College

Marquette University
Montana State-Bozeman
Navy
Nevada
New Mexico State

New York University
NJIT

Northern Arizona University

Northwest Nazarene University

Northwestern University

Oklahoma State University
Ole Miss
Oregon
Oregon State
Ottawa University-Arizona
Pepperdine
Pima Community College

Portland State University
Princeton

Rice University
Rocky Mountain College
Sacramento

Saint Louis University
Saint Mary's College

San Diego State University
San Jose State

Santa Clara University
Seattle Pacific

Seattle University
South Alabama
South Dakota School of Mines and Technology

South Dakota State University
South Mountain Community College

Southeast Missouri State University

Southern Methodist University

Southern Utah University
SouthMountain CC
Stanford
Texas A&M Corpus Christi

Texas Christian University

Tulane University
UC Davis
UC Irvine
UC RIVERSIDE
UC San Diego
UCCS
UCSB

University of Akron

University of Alabama

University of Arizona
University of Arkansas
University of Arkansas Little Rock

University of Chicago

University of Cincinnati

University of Denver
University of Great Falls
University of Hawaii

University of Idaho
University of Incarnate Word

University of Kansas
University of Louisiana
University of Massachusetts

University of Montana

University of Nebraska, Lincoln

University of New Mexico

University of North Texas

University of Oklahoma

University of Pennsylvania

University of Pittsburgh

University of Portland

University of San Diego

University of San Francisco
University of Texas

University of Texas at Arlington

University of the Pacific
University of Tulsa

University of Utah

University of Washington

University of Wyoming
UNLV

Utah Valley University
UTSA
Vanderbilt
Weber State

Wellesley College

Western State Colorado University
Western Washington Universtiy

Whitman College

Willamette University

Youngstown State University
Success! You have registered for the 2017 ADIDAS GAUNTLET - PHOENIX. Register another coach.
---
All event related questions should be directed to Gary Pedersen, Arizona Elite Basketball Club, llc at gary@arizonaelite.net or call 480-332-9848.
YOUTH BASKETBALL EVENT, TOURNAMENT AND LEAGUE DIRECTORY
Market your event by submitting it to our directory.
Submit Event