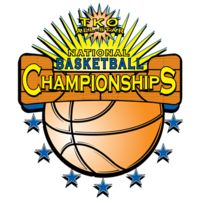 Total Knock Out National Basketball Championships
May 25-28, 2018 Memphis, Tennessee
Messages
Description
Welcome to the official registration site for the JSA T.K.O. National Basketball Championships in Memphis, TN for 2018. The Great City of Memphis & The Junior Sports Association will bring together many of the nation's elite prep athletes. An event not to be missed!
Tournament
All teams
Boys & Girls: 12th, 11th, 10th, 9th, 8th, 7th, 6th, 5th, 4th, 3rd, 2nd
Ability: Elite/Competitive/Developmental
entry fee
4 Game guarantee
Exposure Certified event
Location
The GuestHouse at Graceland (Sound Stage)
3717 Elvis Presley Blvd
Memphis

,
TN
,

38116
Directions
General Information
The Total Knock Out National Basketball Championships event will bring together many of the nation's elite prep athletes. The TKO will provide a tremendous opportunity for the up-and-coming youngsters. A series of elite players will make their first mark on the national scene at TKO event, and more will gain fame this spring and summer.
The TKO event will include four divisions - 2nd - 11th grade boys and girl teams are eligible for this event. Each age group will include the top travel teams from across the region. While considerable attention will be focused on the prospects in the Classes of 2019 through 2022.
Fast Facts
All travel teams must arrive Friday, May 25, 2018. Team check-in will begin at 12:00pm on Friday & 7:00am on Saturday, May 26th. If flying, please use Memphis International Airport(MEM).
TKO National Basketball Championship Team Check-IN Location:
Check-In & team photos will take place at Dick's Sporting Goods located at 2393 N. Germantown Parkway, Cordova, TN 38016
(Team photo will be taken at check in, so please come with uniforms on)

Late Check-In (Satuday morning)
MCCC - Memphis Cook Convention Center
255 N. Main St.
Memphis, TN 38103
Multiple Team Discounts

Multiple team discounts

2-3 Teams --> $25

4-6 Teams-->$50

7+ Teams--> $75

Multiple Events Discount

Teams playing in 4+ JSA events $50

Teams playing in 1-3 JSA events $25

OR

Returning Team Discounts

2017 National Championships Participants --> $25

Max Discount $50 off Entry Fee --> $275
YOUTH BOYS & GIRLS NATIONAL RULES

JSA

The National High School Federation Rules & Regulations will apply to all JSA games with the following exceptions.

1.

All games will be played as follows:

•

9th, 10th, 11th & 12th graders will play two 14 minute halves. (No Running Clock)

•

6th, 7th & 8th graders will play two 12 minute halves. (No Running Clock)

• 2nd, 3rd, 4th & 5th graders will play two 10 minute halves. (No Running Clock)

•

Boys 5th grade and below will play with the 28.5 intermediate basketball.

2.

Halftime and Pregame warm-ups should be no longer than 3 minutes. The time slots may be changed at the discretion of the site director. Games should not start before their scheduled time unless agreed to by both coaches.

3.

A total of two (2) 30 second time-outs and three (3) 60 second time-outs will be allowed per game. One additional time-out per team will be awarded for each overtime period.

4.

Two (2) direct technical fouls during a game on any player, coach, or team

representative will result in their disqualification for the next two (2) games of the tournament. If the team has less than two (2) games in the event for which they were ejected the disqualification will NOT carry over to the next event

5.

Each team is responsible for providing a designated representative to assist in

keeping the scorebook. JSA will attempt to provide clock operators at all

events, but if a JSA representative is unavailable, the visiting team will be

responsible for providing a clock operator. The scorekeeper and clock operator must be 18 years old or older. The scorekeeping team representative will receive a team pass for the duration of the event.

6. Each team is responsible for their own warm-up balls, game balls and any

other items brought to the gym with the exception of coolers. NO COOLERS ALLOWED IN GYMS! (JSA is NOT responsible for any lost or stolen items.)

7.

The home team must provide the game ball.

8.

If a team forfeits two (2) or more pool games; the team will be disqualified from the event and cannot participate in the tourney round of play.

9.

Teams will shoot 1and1 free throws on the 7th, 8th & 9th team fouls. Teams will shoot the double bonus beginning with the 10th team foul and all in the act of shooting fouls. ALL Free Throws are played on the RELEASE!!!

10.

Teams are not allowed to press over half court with a 20 point or more lead. The first violation will draw a warning from the officials; subsequent violations will receive a technical foul against the bench. (10u games ONLY)

11.

If at any time during the game a team establishes a 20 point lead, the clock WILL continue to run with the exception of a time out being called. If the 20 point lead is reduced to under 15 point lead, normal clock operation will resume.

ADMISSION
*
Friday Games ONLY $10.00
*Daily Event Pass: $15.00 (includes all games for that day)
*Event Pass: $35.00 (Only Sold on Saturday)
*
Friday Games ONLY $7.00
*Daily Event Pass: $12.00 (includes all games for that day)
*Event Pass: $28.00 (Only Sold on Saturday)
Ages 2 & under: No Admission Fee
National Sports ID
This event is verified by National Sports ID and has the following benefits:
All players participating in the event have been age/grade verified and have received a Sports ID.
All teams participating have been properly verified based on age/grade of their rostered players.
All teams are placed in the proper age/grade divisions assuring fair play throughout the tournament.
---
All event related questions should be directed to Tryus Perry at tkobasketballevents@gmail.com or call 901-337-6433.
YOUTH BASKETBALL EVENT, TOURNAMENT AND LEAGUE DIRECTORY
Market your event by submitting it to our directory.
Submit Event