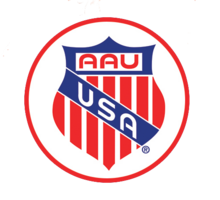 Utah AAU Boys Winter Super League
January 9 - March 8, 2018 Salt Lake City, Utah
Messages
Description
Utah AAU Boys Winter Super League | Tuesdays: 8th-10th; Wednesdays: 2nd-4th; Thursdays: 5th-7th | Utah Athletic Center, Northwest Middle, Glendale Middle | 8-Game Guarantee | $610 per team | 2nd-10th Grades | D-1, D-2, D-3 | Deadline: December 15th
League
All teams
Boys: 10th, 9th, 8th, 7th, 6th, 5th, 4th, 3rd, 2nd
D1/D2/D3 ability level(s)
$610.00 entry fee
8 game guarantee
Location
General Information
Utah AAU Boys Winter Super League
Dates: January 9th-March 8th
Cost: $610 | 8 Game Guarantee
Age/Divisions: Boys | 2nd-10th | DI, DII, DIII
Site: Utah Athletic Center, Northwest Middle, Glendale Middle

Payment with Registration Required.

Deadline: December 15th

Official AAU Rosters required! All players and coaches MUST have current AAU numbers. Details HERE.



---
All event related questions should be directed to Anita Rowland at anita@utahpremierbasketball.com.
YOUTH BASKETBALL EVENT, TOURNAMENT AND LEAGUE DIRECTORY
Market your event by submitting it to our directory.
Submit Event